Anniversaries, Birthdays, Getaways and More…
Whether you are planning a romantic getaway for your anniversary or you need a few tips to keep the romance going, we have you covered.
Romantic getaway Destinations
the best places to visit for romance
Planning A Romantic Getaway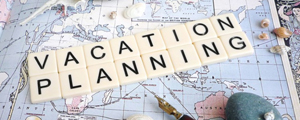 A romantic getaway is a great idea, but there is a lot more that goes into planing the perfect romantic trip than just picking a destination. The best way to plan an unforgettable trip is to start by having a conversation with your better half. Make sure you are on the same page so you can enjoy the trip and not sweat the little things.
• Budgeting – Figure out how much is too much and who is going to foot the bill. When planning a trip, the first step is figuring out the cost and making sure to leave some wiggle room in for the unexpected. Remember it is possible to have a great romantic trip and not break the bank. While grand gestures and exotic places are certainly memorable, the romance is in the details and the little things.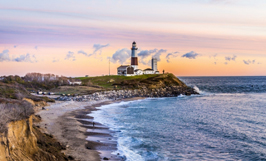 • Choosing Your Destination – After you have figured out how much you are willing to spend on your trip, talk with your sweetheart about where you want to go. Be it near or far, your destination should be somewhere you both want to go and find interesting. A destination isn't just about the attractions, when you are spending more than a night there, so be sure to check out the hot spots and romantic places for everyday things like eating a meal together. While the destination is important, especially if you plan to stay awhile, a journey isn't always about where you go, but how you get there, so don't underestimate a road trip.
• Booking Your Room – Once you have chosen your destination, you now need to figure out where you will stay. A room isn't just a room, it is a romantic haven after spending a day adventuring together. Don't just stay at an economy hotel, choose somewhere unique to create great memories. Be it a romantic stay at a historic Victorian B&B mansion, camping under the stars, or an extravagant trip to a luxury hotel and spa, make sure your room is special and plan early.
• Packing For The Trip – When packing for your trip, don't bring too many distractions, like books. Concentrate on time spent together making great memories. Be sure to pack for adventure and make sure to include a few items that make you feel special.
• Disconnect to make a connection – When planning your getaway, plan to disconnect. Turn your electronics off and just be in the moment with your loved one. Possibly bring a real camera and try not to upload pictures to social media until after the trip, or at the very least not every day. Make sure your love feels like your time together is spent on them and with them and not glued to a screen.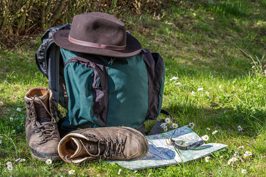 • Planning Adventure – When on your getaway, plan for adventure. Check out all the things to do. Go to the museums, the beaches, hike trails, and just enjoy time experiencing something new with your sweetheart. Try something that might be a little out of your comfort zone, but not too far. Trying something new is always a great way to make memories with your love. Mainly, get out and enjoy what the area has to offer.
• Don't Forget The Downtime – While adventure is wonderful, don't forget to plan some downtime to recharge your batteries and enjoy yourselves. Don't focus on all the things you want to jam into your trip time, but instead focus on quality time together, even if it is something like a long relaxing time in the jacuzzi in the special room you have chosen. Remember romance is about quality time spent together.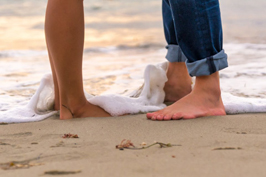 • Get Off The Beaten Path – While visiting big cities like Las Vegas might be a lot about the traditional tourist spaces, like the strip, it is a good idea to get off the beaten path and see everything the city has to offer. Spend time researching the little known things about the place you are visiting and seaking them out for yourselves. This way your trip is sure to be unique.
• Live In The Moment – While there is a lot of planning that goes into a great getaway, be sure to leave time to live in the moment. The best romance is the type that unfolds naturally between you and your love. Choose your destination and pick your places to stay carefully, then let the romance unfold naturally. Don't focus on the fact that your trip has to be "Romantic". Leave time to be spontaneous and see where the trip takes you. Spend quality time with your sweetheart, laugh and learn together, experience new things and you will be pleasantly surprised with the romantic memories you will create.
---
Top Ten Tips for a romantic anniversary: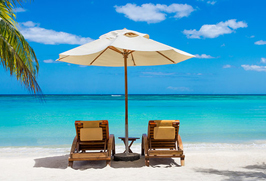 1. Choose a few places in a city that your partner might find exciting and take them on an anniversary adventure.
2. Have your own personal photo shoot. Get a trusted photographer and pick some sentimental spots to commemorate the occasion.
3. Take in some culture; be it going to a play or a concert, it is sure to make lasting memories.
4. Relive your first date.
5. Treat yourselves to a stay at a hotel or comfortable B&B.
6. Make it a romantic movie night. Settle in and pick from our large list of romance movies and TV shows to make your night special.
7. Go to a wine tasting or out for some drinks.
8. Take a road trip together.
9. Take the day off from work or take a weekend and plan a hike or walk together through a natural area near your city.
10. Just be together. Volunteer for something you both have an interest in or take a class together and make some special memories to cherish for a lifetime.