While Oklahoma City, OK is known for its cowboy style, it is by far not the only thing the town has going for it. It is the Capitol of Oklahoma and has many places to take your love during your romantic getaway. There are many parks and museums to explore as well as some fine historical sites that are sure to make the trip memorable as well as romantic. Come see what the city has to offer.
Points Of Interest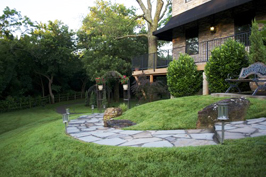 "Designed to encourage you in a lavish and relaxing environment, Two Hearts Inn is incredibly decorated and themed in styles of old world, french neoclassical, tropical, and southwestern. All of our suites are designed to renew, rekindle, and relax you in a peaceful and luxurious environment." Rejuvinate your romance with a stay at a relaxing bed and breakfast before setting out to see the city. Located just outside of Oklahoma City is a relaxing oasis, just waiting to get your romantic getaway started.
The Top 5 Oklahoma City Restaurants
1. Redrock Canyon Grill
2. Metro Wine Bar & Bistro
3. Vast
4. Paseo Grill
5. Flint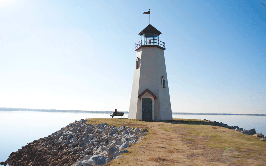 During your romantic getaway, be sure to visit the lighthouse at Lake Hefner at sunset for a spectacular vista to share with your love. The lake is also the perfect spot to see a sailboat race as it is home to the Oklahoma City Boat Club. Beyond being home to a picturesque lighthouse and boat club, the lake is a great place to kindle some outdoor romance with a picnic or even just a stroll and some bird-watching.
Oklahoma City Tours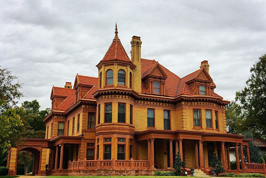 There are many tours to be had of the capitol city, but I think these three tours are full of romantic potential and sure to be interesting: The Spooks, Spirits, and Scoundrels Tour, The Mansions & Marvels Tour, and the Brew, Bust, & Boom Tour. The Spooks, Spirits, and Scoundrels Tour is a great excuse to hold on to your sweetheart while learning about the spookier and more scandelous history of the city. The Mansions & Marvels tour is a great way to see the history and feel the nostalgia of ages past while sharing an interest with your love. Finally, the Brew, Bust, & Boom tour is a great tour to take with your partner and get a finer appreciation of the local breweries. Enjoy a beer and learn about Oklahoma City.
The Arts in Oklahoma City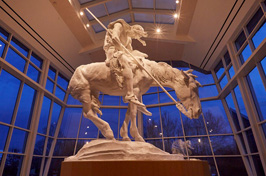 Oklahoma City, OK has many museums and theatres to visit. Some of the museums that you should be sure to visit while in town are the National Cowboy Museum, The Oklahoma City National Memorial Museum, and the Oklahoma City Museum of Art.
The theaters to be sure to visit include the Oklahoma City Philharmonic and the Oklahoma City Civic Center Music Hall. Both theatres are a great place to see a romantic show to share with your sweetheart. If you and your love are in the mood for something more of the site seeing variety and less of the fine arts variety, the city has a nice zoo and a botanical garden to visit.
Some interesting places to see in the city that aren't your run of the mill museum include Frontier City Theme Park, Oklahoma Railway Museum, Wheeler Ferris Wheel, and the Museum of Osteology. All of these spots have something unique to offer and are sure to bring many memories of time well spent with your sweetheart.
Oklahoma City Sports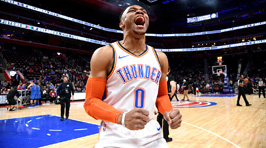 There are a few professional teams that call Oklahoma City, OK home and are worth being sure to see while you are in town. The Oklahoma City Tunder is the hometown professional basketball team and they put on some great games. The Minor Leauge AAA baseball team in town is the Oklahoma City Dodgers. Beyond these two teams, there are a few soccer teams that can been seen and a rugby team that plays in the area. The city is sure to delight the sports-loving couple.
Unique Date Spots
Some unique date spots in Oklahoma City, OK include: iFly for some indoor skydiving adventure, Brickopolis for some mini-golf, or visiting one of the many antique stores in the city to find some historic treasure. Some of these stores include, 23rd Street Antique Mall, Ancient of Days Antiques, or The Rusty Chandelier.