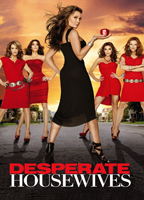 On Wisteria Lane Four suburban housewives, whose lives are anything but idyllic, try desperately to keep their secrets quietly tucked away behind their seemingly perfect doors. Follow this group of women through the trials of 13 years of their lives on Wisteria Lane.
The cast includes: Teri Hatcher, Felicity Huffman, Marcia Cross, Eva Longoria.
Created by: Marc Cherry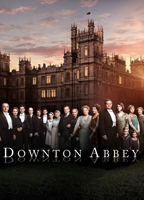 Set in the fictional Yorkshire country estate of Downton Abbey between 1912 and 1926, a period drama follows the lives of the upstairs and downstairs people of Downton Abbey. Follow the aristocratic Crawley family and their servants as they experience life, love, war and the changing social structure of the time times.
The cast includes: Hugh Bonneville, Phyllis Logan, Elizabeth McGovern, and Maggie Smith.
Creator: Julian Fellowes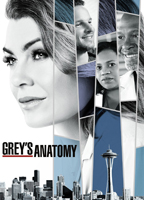 A medical drama that follows the lives and loves of surgical interns, residents, and attending physicians working with Meredith Grey. The series follows Meredith Grey and her colleagues as she grows from an intern into a seasoned surgeon. Along the way there are many loves gained and lost and tragedy to overcome for all of the many main characters.
The cast includes: Ellen Pompeo, Sandra Oh, Katherine Heigl, Justin Chambers, T. R. Knight, Chandra Wilson, James Pickens, Jr., Isaiah Washington, Patrick Dempsey.
Creator: Shonda Rhimes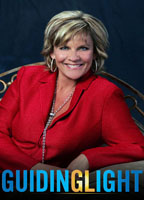 A long running soap opera set in the fictional Midwest town of Springfield. Broadcast on CBS for 57 years from June 30, 1952, until September 18, 2009. It is listed in Guinness World Records as the longest-running drama in television in American history. "The Bauer, Spaulding, Lewis, Cooper and Santos families form the backbone of the community as Springfield's residents face life and love amid the greatest of challenges."
The cast includes: many various actors and actresses throughout the long running series
Created by: Irna Phillips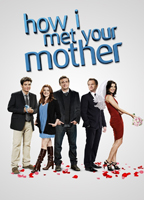 The love story of "How I Met Your Mother" is told by Ted Mosbey to his kids. He relives his adventures in romance that lead to meeting their mother. On his quest for love he is helped by his friends, Lily, Barney, Robin, and Marshal. He is often led astray on his quest, but in the end finds the love of his life. This romantic comedy show is sure to have you laughing as well as falling in love with the wacky characters.
The cast includes: Josh Radnor, Jason Segel, Cobie Smulders, Neil Patrick Harris, Alyson Hannigan, Cristin Milioti. Narrated by Bob Saget.
Created by: Nigel Cole.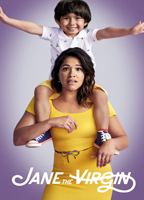 A parody of a telenovella, Jane The Virgin, follows the main character Jane as she struggles with the reality of finding out that she has been artificially inseminated without her knowledge. Being a religious woman, Jane is in quiet the pickle. To complicate matters further, Jane is about to be married and will have to find out how her soon to be husband will react to the news. She also finds out that the father of the unborn child is also the new owner of the hotel that she works for. What will Jane do?
The cast includes: Gina Rodriguez, Andrea Navedo, Yael Grobglas, Justin Baldoni, Ivonne Coll, Brett Dier, Jaime Camil, Elias Janssen.
Developed by: Jennie Snyder Urman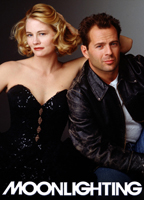 Moonlighting was a remarkable series that played on ABC from March of 1985 to May of 1989. It was created by Glenn Gordon Caron and starred Cybill Shepherd and Bruce Willis as private detectives. Its 66 episodes were a mixture of drama, comedy, and romance (which came to be called dramedy) that made Willis a star and boosted Shepherd's career after it had languished for many years.
The cast includes: Bruce Willis, Cybill Shepherd.
Created by: Glenn Gordon Caron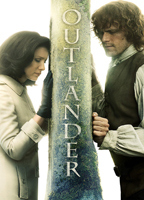 Based on the Outlander Series written by Diana Gabaldon. Claire Randall is on a second honeymoon after having been a nurse in WWII. Claire is suddenly transported to 1743 where she finds her freedom and life is threatened. In a bid to survive she marries Jamie Fraser, a strapping Scots warrior. She is caught up in a passionate affair with her new husband in 1743, but what about her other life?
The cast includes: Caitriona Balfe and Sam Heughan
Developed by: Ronald D. Moore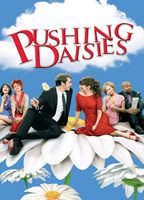 Follow a pie maker, Ned, as he reunites with his childhood sweetheart. There is just one catch, while he has the power to bring her back to life, if he touches her again, she will die permanently. Along with his friend he teams up to solve murder mysteries using his unique gift while trying to figure out how to have a relationship with his sweetheart, Chuck, without permanently killing her.
The cast includes: Lee Pace, Anna Friel, Chi McBride, Field Cate, Ellen Greene, Swoosie Kurtz, Kristin Chenoweth. Narrated by: Jim Dale
Created by: Bryan Fuller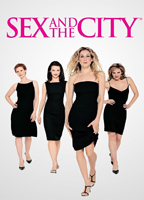 A romantic comedy-drama that shows us the life of a sex columnist, Carrie Bradshaw, and her three friends as they try to find love in Manhattan's dating scene. Based on the 1997 book, Sex And The City, by Candace Bushnell. The series inspired two movies and a spin-off prequel series.
The cast includes: Sarah Jessica Parker, Kim Cattrall, Kristin Davis, Cynthia Nixon.
Created by: Darren Star