Bring your love to Aurora, Colorado and expirence all they have to offer. The city has 100 parks and many acres of open space for a couple to explore. They are also well know for the many historical sites they have around the town. They also boast a nice theatre and syphony orchestra to bring your sweatheart to, while enjoying your romantic getaway.
Points Of Interest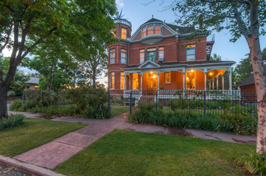 Stay at a romantic historic mansion just 20 minutes outside of Aurora, CO. This mansion offers modern day amenities while having the charm of yesteryear at its disposal. Each room has a jacuzzi and there is champagne in each room to start your romantic stay off right. In the morning, share a hot scottish breakfast with your love and set off for a romantic adventure in Aurora, CO.
The Top 5 Aurora Restaurants
1. Pomegranate Restaurant
2. Basils Greek Dining
3. The Turf Room
4. Naf NAf Grill
5. Mesón Sabika
Aurora Riverwalk and Parks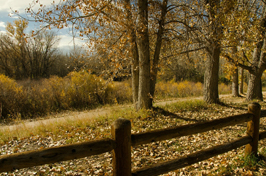 If you want to spend some time strolling through captivating scenery with your love, you might make a visit to Aurora Sports Park, Cherry Creek State Park, or Kennedy Soccer Complex. The city is home to over one hundred parks and is therefore the perfect spot to explore the great outdoors with your love. Take a blanket and steak out the perfect picnic spots in one of the many parks, perhaps along the riverwalk. Some of the great parks to make sure to see are the Cherry Creek Park, the Plains Conservation Center, and the Rocky Mountain Arsenal.
Aurora Tours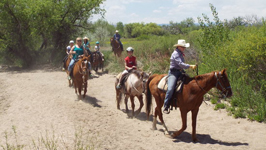 Tour the trails of 12-mile stables with a romantic sunset ride. The stables offer trail rides that can be short or long and also offer lessons. This is just one way to experience what Aurora, CO has to offer. You can also take a self-guided tour of the many historical sites in the area that the city is proud of. The city manages 27 historic sites and landmarks. Some places that you should be sure to visit include the Gully Homestead of 1870, the Victorian-style Centennial House of 1890, and the DeLaney Round Barn of 1902.
The Arts in Aurora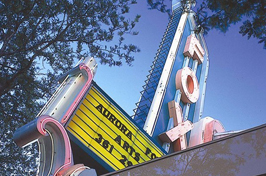 Aurora has a robust art scene. They are home to a symphony orchestra, a great theatre, a vintage theatre and a historical museum. Beyond offering its own cultural experiences, Aurora, CO, is also within twenty minutes of Denver and thus there is great access to further experiences just up the road. If you venture into Denver as well as Aurora, you can see the Zoo and the Botanical gardens. With so much to explore, there is always something to see in the Aurora area. Take your love out for adventure and see a show, some animals, and some flowers to round out your romantic experience.
Sports in Aurora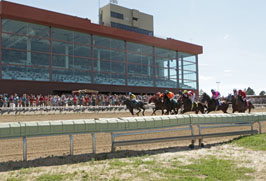 While Aurora, CO doesn't have any professional sports teams to speak of, if you and your sweetheart still would like to see some action, they are home to a nice race park that features horse and greyhound races. Take your love to the track and let it ride. If racing isn't what you had in mind, there are also many golf courses around the city that would offer an opportunity to have a little competative fun with your love.
Unique Date Spots
Some unique date spots to check out while enjoying your romantic getaway in Aurora, CO include: The Hideaway Lounge, 8-The Infinite Monkey Theorem Urban Winery, and The Comdey Shrine. A few unique shops to spend a great day treasure hunting with your love include: Heirlooms Antique Mall and The Learned Lemur.