Romance is in the air in Baltimore. The city has a rich history and culture to share. There are many parks and museums to stroll through, breweries to enjoy a pint in, and games to watch. With so much going on, it is no wonder that Baltimore is the perfect spot for a romantic getaway. Take your sweetheart to Baltimore, MD and fall in love.
Points Of Interest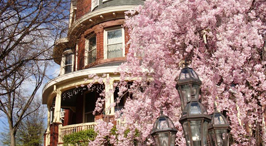 "Looking for a unique "get-away"? Then welcome to Wilson House B&B, Baltimore, MD. One of the finest and most historic Bed & Breakfasts in Maryland. It is the elegant home where William Jennings Bryant made the deals that gave Woodrow Wilson the Presidency in 1912." Feel right at home in this warm and inviting historic home. It is the perfect setting for romance, while still being conveniently located.
The Top 5 Baltimore Restaurants
1. Sotto Sopra
2. The Fork & Wrench
3. The Brewer's Art
4. Bottega
5. Annabel Lee Tavern
Baltimore's harbor and Historic ships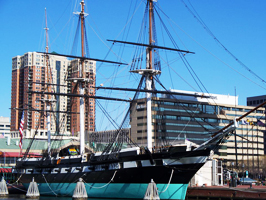 Baltimore has long been a city known for its port, which existed long before the city was established. Baltimore has three downtown areas along its port that are notable areas to visit, The Inner Harbor, Fells Point, and Little Italy. Fells Point was featured in the movie "Sleepless in Seattle". The Inner Harbor area has many fine restaurants to take your sweetheart for a romantic seafood dinner. There are many museums in these areas as well.
Beyond port neighborhoods to stroll through, Baltimore has some wonderful historic ships to visit and a beautiful lighthouse as well. There are four military ships from the early to mid 1900s that you can see that are all within walking distance of each other. Take a stroll about the harbor with your love and experience the romantic history of Baltimore together.
Baltimore Tours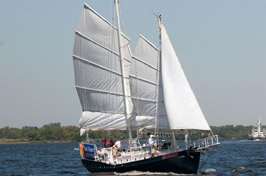 Baltimore is an old city that is rich in history and so there are many sights to see when touring the city. Being that the city has become known through the years for its breweries, the best way to see the city and experience it is through a tour of the breweries. If you are more of a wine drinking couple then, forgo the brewery tours and check out some of the wineries in the area.
If you wanted to take a tour of the harbor rather than experiencing the wineries and breweries of the area, the best and most romantic way to see it with a sunset sailing tour of the harbor. Baltimore also offers a few other boat tours of note including a tour of Baltimore and the Inner Harbor, Entertainment Cruises Baltimore, and a tour of the Spirit Of Baltimore. Another romantic, but more energetic way to see the city is to participate in a scavenger hunt. If you are looking for a less energetic, but still adventurous tour of the city, try seeing the city by Segway. However you see the city, there are a lot of tours to be had and romance waits just around the corner.
The Arts in Baltimore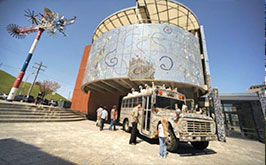 Baltimore is a city that is rich with culture and history. It is home to many museums, a zoo, botanical gardens and theatres as well. With all there is to do in Baltimore, it makes it the perfect city for a romantic getaway. You can spend your time strolling hand in hand through parks, museums and beautiful gardens, see a show, listen to a concert and even watch a great ball game, be it baseball or football. There is so much to do that it is hard to pick just a few things, but some places of note are: The Hippodrome Theatre, The National Aquarium, The Baltimore Symphony Orchestra, The Baltimore Museum of Art, and the American Visionary Art Museum.
If you and your love would like more than museums and theatres, we recommend visiting the Fort McHenry National Monument & Historic Shrine, the Marine Mammal Pavilion on Pier 4, or the Top of the World Observation Level.
Baltimore Sports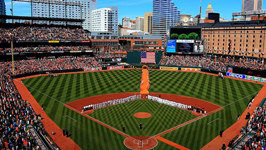 Baltimore, MD is home to the Baltimore Orioles major league baseball team, who play at Oriole Park at Camden Yards. It has a long baseball history and is known as the birth place of Babe Ruth. If you and your sweetheart love the game, Baltimore is a great place to experience it all.
Beyond being home to a great baseball team, Baltimore is also home to the Baltimore Ravens NFL team. It is also home to many college teams as it has many colleges in the area and is home to a professional soccer team or two. Baltimore is rife with history, including sports history and teams. Take your love out to see a game and make great memories together.
Unique Dates
For a unique date idea in Baltimore and a dig through the treasures of the past, we recommend that you try visiting one of these antique shops in the city: Millbrook Antiques & Prints, Wishbone Reserve, Parisian Flea or Along the Way.