Visit Omaha, NE and enjoy the wonderment of staying in a mansion, visiting a castle or taking a gondola ride down the river with your love. There are many sights to see and things to do in Omaha for the perfect romantic getaway.
Points Of Interest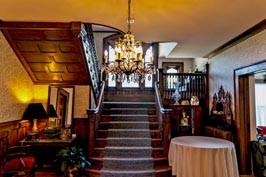 Treat yourself and your love to a romantic stay at a turn of the century mansion. The mansion is on the National Historic Register and is in the gold coast area, very popular with the wealthy at the turn of the century, of Omaha. The mansion offers fireplaces, sunporches, desks, and over-sized claw-foot tubs. Let yourself and your love be swept away by the romance of the past.
The Top 5 Omaha Restaurants
1. The Boiler Room
2. Le Voltaire French Restruant
3. Dario's Brasserie
4. Wave Bistro Restruant
5. The Grey Plume
Heartland of America Park and Fountain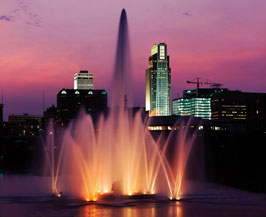 A special place to visit in Omaha, NE is the Heartland of America Park and Fountain. Take a walk hand in hand with your sweetheart past the Lewis & Clark Interpretive exhibits, WWII and Airborne Memorial Sculptures and a turn down the pedestrian bridge to the Lewis & Clark Landing. While strolling, enjoy the magnificent sight of the fountain with its 320-ft water jet and light show. If strolling isn't your speed, you can even take a romantic gondola ride up the river.
Omaha Tours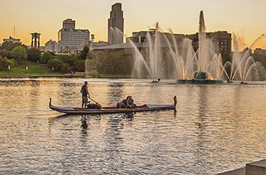 Omaha has a few tour options, including a brew bus tour, hot air balloons and cycling tours, but I think my favorite is seeing the river-side of the city. You can do this in a gondola and have a unique romantic experience or you can do this by riverboat, also a memorable experience. If boating isn't your passion, you and your love can take a walking tour of the city to see Old Market, breweries, vineyards and more.
The Arts in Omaha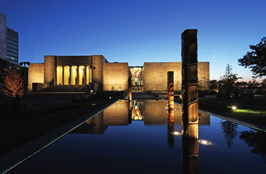 Omaha, NE is well versed in the arts.They are home to many museums and are home to a playhouse theater , a castle, and the Opera. They really have something for everyone and are sure to impress your love on date night. Be sure to visit the Joslyn Art Museum, the Lauritzen Gardens and the Anderson O'Brien Fine Art Old Market Gallery. Afterwards, perhaps a stroll about the zoo would finish off the day nicely.
Omaha Sports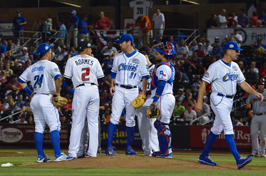 Omaha, NE is home to the minor league baseball team, The Omaha Storm Chasers. Ice hockey is also a popular spectator sport in Omaha, however it doesn't have a professional team. If you and your sweetheart would like to root for the home team together, then the University of Nebraska Omaha has a large fan group.
If you are disappointed in the lack of a professional sports team, don't let that stop you. Omaha also has a very nice horse racing track. Take your sweetie out for a day at the track and who knows maybe hearts will be won along with money.
Unique Dates
Some great ways to spend a unique date include going to an antique store, like Brass Armadillo Antique Mall, Junk-n-Treasure Thrift Store, or Lauritzen Gardens, or visiting a comedy club that is sure to make you laugh. Both dates are great for making long lasting memories with your love.