From beautiful gardens, a first class zoo, and great museums to visit, there is a lot of romance to be found in the bright lights of the motor city. Come to Detroit, MI with your sweetheart and fall in love.
Points Of Interest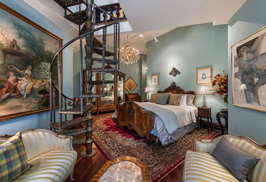 Start your romantic getaway with a stay at a mansion featuring elegant furnishings, high-thread-count linens, marble fireplaces and spa-quality bath amenities. If this doesn't sound like the perfect spot for romance, then I don't know what does. The mansion is a gem in the heart of Detroit that also happens to be very centrally located for your romantic Detroit adventure.
The Top 5 Detroit Restaurants
1. Texas De Brazil
2. Wright & Company
3. The Peterboro
4. The Whitney
5. El Barzon Restaurante
Bell Isle Park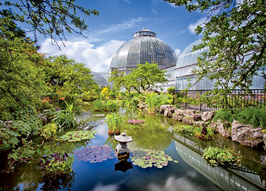 One of the more romantic aspects of Detroit is the waterfront, specifically Belle Isle Park. The island is named the "Jewel of Detroit" and is the country's largest city island park. There are many things to do beyond enjoy the natural beauty of the park. The park has an aquarium, many museums, a casino and a conservatory. It also has a very lovely fountain to add to its charms. It is the perfect place to spend a day in Detroit with your love while strolling hand in hand.
Detroit Tours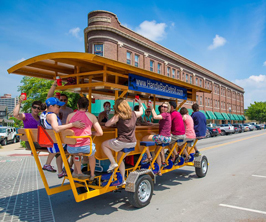 Detroit is an old city and as such has a rich history. There are many ways to experience Detroit and a great many tour companies. One of the fun and more romantic ways to see the city is by taking a cruise on the river, there is even a large and elegant riverboat you book a cruise on. Other ways to see the city are to take a historical tour, join in a pub crawl, or take a walking tour of the city. There are many companies in the area that offer similar tours for all of this. One of the more romantic tours that are offered by many companies in the area that is sure to be memorable are the horse drawn carriage tours, however depending on what time of year you visit the area, might not be available.
The Arts in Detroit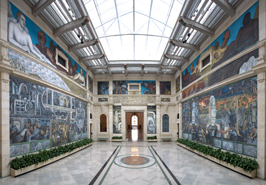 Detroit has long been known for its musical influence by being the birthplace of Motown and Techno, however that isn't all Detroit has to offer. Detroit is home to many notable museums and theaters and has a symphony, opera and a zoo. Needless to say, you are never without entertainment and culture to experience when visiting Detroit. The better dilemma is really what to choose out of all the things Detroit has to offer. Some of the museums to be sure to visit are the Detroit Institute of Art, Motown Museum, and the Museum of Contemporary Art. Some of Detroit's theatres that shouldn't be missed are the Fox Theatre, Detroit Masonic Temple Theatre, The Fillmore Detroit and Orchestra Hall and the Fisher Theater.
While visiting Detroit, be sure to check the annual events that are going on as well, especially in the summer as Detroit has many festivals like the Woodward Dream Cruise that the city is known for.
Detroit Sports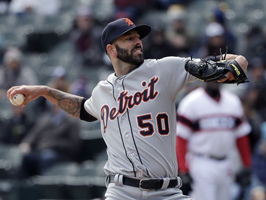 Detroit is home to the NFL team the Lions, an MLB team (the Detroit Tigers), an NHL team (the Detroit Red Wings), and an NBA team (the Detroit Pistons). "Detroit is the only U.S. city to have its four major sports teams play within its downtown district." Needless to say, Detroit is a great place to be to catch a fantastic game, no matter what type you enjoy. So, bring your sweetheart out to see your favorite sport and share some great memories.
Unique Dates
While in Detroit, some great unique dates include camping at Scout Hollow, Rouge Park, Antique shopping at Junque Shop Antiques, Hartt Antiques Gallery, and Eldorado General Store, or visiting an art gallery like Art Designs Gift Gallery or Facets of Todd Michael.