Fall in love in Wilmington, DE. The city is sure to enhance your romantic getaway experience with its charm, festivals and museums to visit. It is also a great place to see Fall foliage at its best, so be sure to think about visiting during other seasons than Summer.
Points Of Interest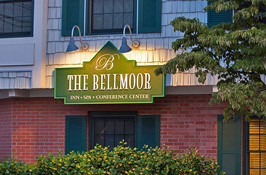 Let your love and yourself be pampered by staying in this luxury hotel and spa in Rehoboth Beach. Once you have spent your time together enjoying life's pleasures at the spa and feel rejuvenated, set out on a trip to see Wilmington, DE. The spa and hotel is the perfect romantic staging ground for your getaway in the city and being located near the beach certainly doesn't hurt.
The Top 5 Wilmington Restaurants
1. Eclipse Bistro
2. Walter's Steakhouse
3. Corner Bistro
4. Harry's Seafood Grill
5. Luigi Vitrone's Pastabilities
Rockford Park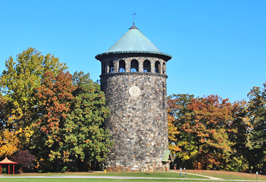 Wilmington has a few great parks to visit to stroll hand in hand with your love during your romantic getaway, Rockford Park by far is one of the best to visit. The park features the 100-year-old Rockford Tower,the centerpiece of the park. "Rockford Park boasts large open spaces surrounded by beautiful wooded areas, making it the perfect spot for picnics, jogging, flying kites, playing ball, tennis, and hiking." Visit the park during the Fall for a spectacular showing of the Fall foliage in Delaware, which is sure to improve an already great romantic setting.
Wilmington Tours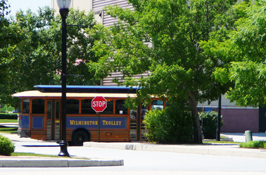 There are a few ways to see Wilmington, DE, however two of the most romantic tours to take of the area are by using the Wilmington Trolley or the Wilmington and Western Railroad. Both tours have a nice whimsical and romantic feel to them, while showing off Wilmington and the sights to see. The railroad tour takes you on a scenic route of the area using vintage trains and the Trolley will take you through downtown Wilmington and to the Riverfront.
The Arts in Wilmington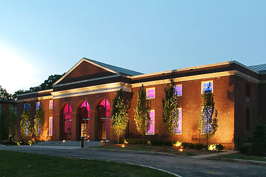 Wilmington is a great city to visit in the summer if you and your sweetheart love festivals. It is home to the Clifford Brown Jazz Festival and the Riverfront Blues Festival. Both festivals are held every year and last multiple days. If you and your love would like to experience more than just festivals when visiting Wilmington, then there are many other sites to check out. The Delaware Museum is a great place for an art-loving couple. The Brandywine zoo is great for people that enjoy strolling through a park and getting to see the animals. After seeing the wildlife and checking out the art museum, there are a few places to check out for an evening of music and a great glass of wine. These places include the Grand Opera, the Candlelight Theater, The Galer Estate Vineyard and the Old York Cellars.
Wilmington also has many parks and gardens to enjoy a stroll hand in hand with your sweetheart. Some great ones to visit include, Marian Coffin Gardens at Gibraltar, DuPont Environmental Education Center of Delaware Nature Society, and Rodney Square. When strolling about Wilmington, don't forget to visit some of the historic sights for an indoor stroll that is sure to give you and your love a further appreciation of history. Two great places to start your sight-seeing adventure are Nemours Estate and John Chads House. Both of these houses have great grounds to explore as well as historic pasts.
Wilmington Unique Date Spots
Some great places for a unique date in Wilmington, DE are the The Galer Estate Vineyard, the Old York Cellars and the 1984 Arcade Bar. There are many unique stores in the area that would be great to visit for a fun date where you can bring home a momento of your trip to cherish for years to come. Some of these shops include, The Zeppelin and The Unicorn Antique Shop, Willow Tree, and Impulse Antiques. Some other fun shops in the area to make your trip memorable and unique include, Brew Ha Ha!, Sweet Somethings Desserts, and FranksWine.