Known as the "Horse Capital of the World", Lexington, KY is a great spot for a romantic getaway. There are many horse related activities to experience with your loved one, but if you are after fine dining and classic romance, Lexington has that too.
Points Of Interest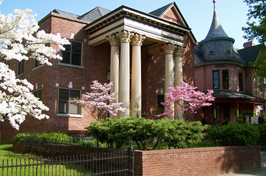 Stay in the heart of Downtown Lexington KY in a historic bed and breakfast. Each room, while historic, is designed with modern convienience and ammenities. "our guests awaken to the aroma of fresh coffee served with a delicious breakfast prepared by the Innkeeper. When Spring finally arrives our beautiful back porch overlooking the garden is the ideal spot for a cup of tea, a glass of wine." The garden in spring is the perfect place for a relaxing interlude with your loved one.
The Top 5 Lexington Restaurants
1. Bella Notte
2. Dudley's On Short
3. AZUR restaurant and patio
4. Giuseppe's Ristorante Italiano
5. Le Deauville
Lexington Historic Houses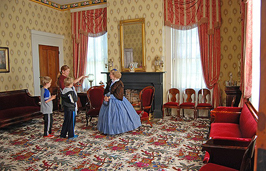 If you and your love are history buffs, Lexington, KY is a great city to see some historic houses. These homes offer tours and a glimpse into Lexington's past. There are at least five historic houses of note to visit while in Lexington: the Henry Clay Estate, The Mary Todd Lincoln House, The Hunt-Morgan House, Waveland, and Latrobe House. These houses are all former homes of some very noteable people in Kentucky's history, including a nephew of Daniel Boone and a former First Lady. Take your love on a self-guided tour and experience history together.
Lexington Tours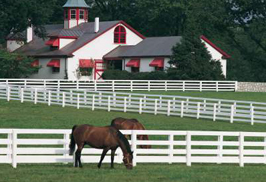 If you and your love like to go on tours to make memories together, there are some great tours in Lexington, KY to take. Take a tour of Lexington's horse farms. Get out in nature and get up close and personal with what Lexington is known for. A tour of one of the many horse farms is sure to give you a lot to share with your sweetheart. If your idea of romance isn't visiting a farm, there are many other tours to be had about Lexington. There are tours of the downtown offered by many companies, tours of the historical houses around the area, and even some suggestions for some driving tours to take. If staying in and seeing what Kentucky has to offer is something you and your love would like to do, I suggest taking some of the tours that feature beer and whiskey tasting. Get out and see what Lexington has to offer.
The Arts in Lexington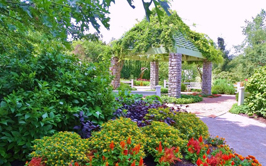 Beyond horses, Lexington is home to a professional orchestra, two ballet companies, a professional theatre, several museums, several choral organizations, and the University of Kentucky, which has a well respected opera program and fine arts museum. There are also many local annual festivals held during the Spring and Summer Seasons. With all that going on, there definitely isn't a lack of opportunity to experience some culture and some classic romance in the city. Take your sweetheart to the opera or ballet, if that doesn't appeal, try the theatre. For a special museum to visit, try visiting the Aviation Museum of Kentucky. Before going out for the night, experience the beauty of the South and visit some outdoor sites such as the Raven Run Nature Sanctuary or The Arboretum.
Lexington Sports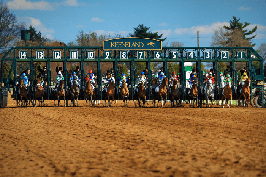 Being the "Horse Capitol of the World", Lexington, KY is the place to be to see the horses run. Take your love to the race track and let it ride. After watching the horses run, watch the Lexington Ledgends play ball. The Ledgends are Lexington's minor leauge baseball team and are great to see play. If you are in the mood for other sports, try out a Kentucky Wildcat's game.
Unique Date Spots
Some unique date spots in Lexington, KY, include: Keeneland Race Trac, Kentucky Horse Park, and the Arboretum. A great unique date activity in Lexington is to take a scavenger hunt with your sweetheart or try a Clue-Gathering Game.