Evansville, IN is a great place to fall in love over a weekend getaway. The city is full of parks to stroll in, history to be seen, museums and theaters to visit and some great games to watch. Give Evansville a chance and fall in love.
Points Of Interest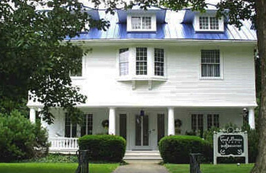 "At Cool Breeze, one of Evansville's loveliest and most historically unique homes, you will find spacious rooms, all with private baths, queen-sized beds, antiques, cable TV, phones and a breakfast to remember." Make your weekend getaway hideout here and experience a romantic weekend to remember. The bed and breakfast is the perfect place to stay for a personal touch and a relaxing weekend.
The Top 5 Evansville Restaurants
1. Cavanaugh's
2. Madeleine's Fusion Restaurant
3. Cork 'n Cleaver
4. Smitty's Italian Steakhouse
5. Bonefish Grill
Evansville Parks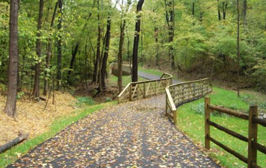 Evansville, IN has many parks around the city to visit. "Evansville has a municipal park system with 65 parks and 21 special facilities encompassing more than 2,300 acres (9 km2) of land in the city of Evansville and Vanderburgh County." With so many acres of parkland to visit around the area it is a perfect spot for a weekend getaway for the pair that loves to get outdoors and experience nature together. Some of the best parks to visit are Burdette Park, Mesker Park, and Wesselman Woods Nature Preserve.
Evansville Tours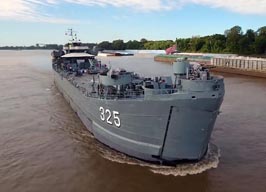 The best tours to take in Evansville are the Historic Walking Tours or a tour of a WWII vessel, The USS LST 325. The walking tour is recommended for the couple that loves historic sites and architecture. The tour is self-guided and you can find out a lot of information on what to be sure not to miss at evansvillegov.org/city. Touring the WWII ship is definitely for a history-loving couple that likes to focus more on the national history rather than just the local history of the area.
The Arts in Evansville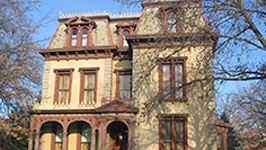 The arts are alive and well in Evansville, IN. There are museums and theatres to visit, parks to stroll, festivals to experience and even a zoo and botanical garden to appreciate. Some festivals in the area to be sure to catch if you can are the West Side Nut Club Fall Festival that is a street fair held in the area west of downtown Evansville, and The Germania Männerchor Volksfest which is a three-day German heritage festival which takes place every August. When not experiencing the festivals with your sweetheart, be sure to check out a few of the museums, such as Angel Mounds State Historic Site, the Evansville Museum of Arts, History, and Science, and the Reitz Home Museum. For the history buffs out there, there are a few museums for you as well including the Evansville Wartime Museum. If museums aren't your cup of tea and you and your sweetheart prefer nature instead, be sure to check out the Mesker Park Zoo and Botanical Garden.
Evansville Sports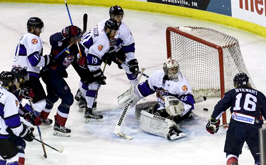 Evansville is a great spot for sports-loving couples to have a weekend getaway. They are home to many professional and semi-professional teams and have some great college teams to watch as well. While no major league team resides in Evansville, that just means a more intimate sports experience with your sweetheart at venues with lots of local flare. For a great sporting experience I recommend checking out the Evansville Otters for baseball or the Evansville Thunderbolts for a hockey game. Their two college teams, the University of Evansville (UE) and University of Southern Indiana (USI), are also well known for basketball.
Unique Dates
A great way to experience the city and its history is to visit some of the antique shops in the area like The Vintage Roost and 100 Proof Design Co Antique Store. Experience history firsthand and find the perfect treasure to remind you and your love of your romantic getaway in Evansville.