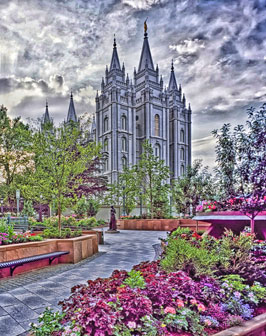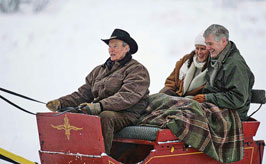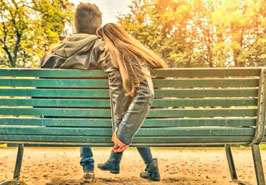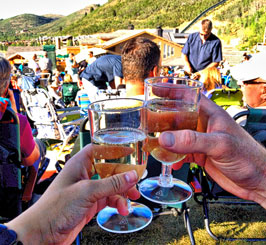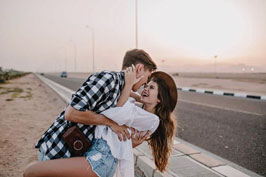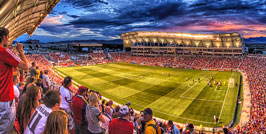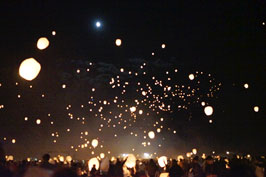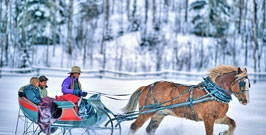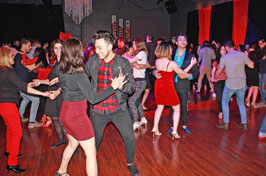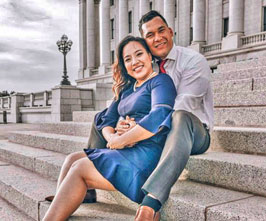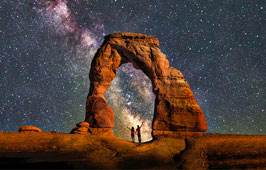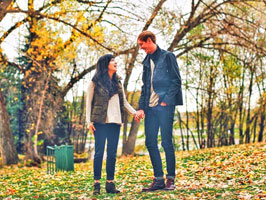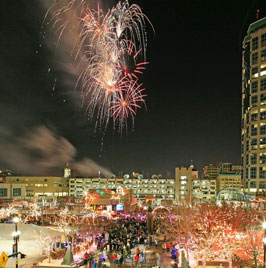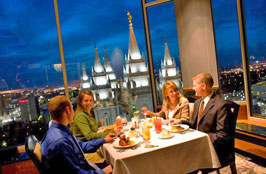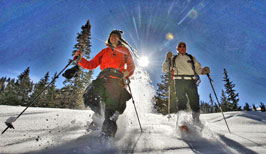 While Salt Lake City, Utah is probably best recognized for being the home to the Church of Jesus Christ of Latter-Day Saints, the city is has a lot more to discover. Come to Salt Lake City and explore its softer side with your sweetheart. From the majestic mountain setting to its many parks and museums, Salt Lake City is sure to be a great spot for a romantic getaway. Come and experience the romance and majesty of the Great Salt Lake City!
Points Of Interest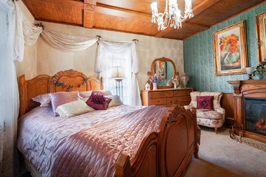 "This Victorian mansion, listed on the National Historic Register, is surrounded by rock gardens, fountains, and 100-year-old trees. It's truly a delightful step back in time! A charming guest house has additional themed rooms. Each morning, a delicious full breakfast is served in the formal dining room adorned with Victorian china and crystal goblets. All guest rooms have a private bathroom, fireplace, and a jetted tub." I can't think of a better place to choose to stay on a romantic getway than staying in a bed and breakfast that offers historic charm and romantic whimsy while still offering the modern amenities that are sure to encourage further romance during yoru stay. Relax with your love and your favorite wine in front of the beautifully appointed fireplaces or enjoy a warming dip in the jetted tub to relax after a long day of adventuring with your sweetheart.
The Top 5 Salt Lake City, UT Restaurants
1. Caffe Molise
2. Valter's Osteria
3. Veneto Ristorante
4. Log Haven
5. Stanza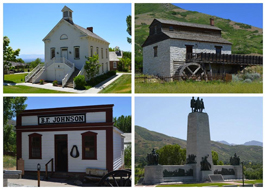 While visiting a park to stroll hand in hand with your sweetheart is always a great thing to do on a romantic getaway, visiting This Is The Place Heritage Park is a unique park experience. Get ready to be transported back in time with your sweetheart to experience the time of the pioneers. This park recreates a pioneer village where Mormon settlers first arrived in 1847. The park got its name due to being proclaimed as the place that the Mormon pioneers could finally settle. Being the end of their very long journey, the park has a large monument that is a site to see in the city. Along with the monument, there are over 15 buildings that replicate what life would have been like when the pioneers decided to settle the area. For the history loving couple, this park is well worth the visit on your romantic getaway.
Salt Lake City Tours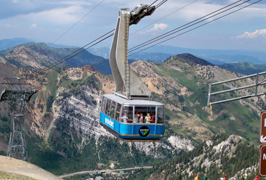 Salt Lake City is a city that is surrounded by natural beauty and so one of the best ways to share that with your love is to take a tour of the city by sky tram. Take the Mountain Tram Tour and marvel at natures beauty. To really get a feel for the city and not just the surrounding area, we suggest going on the Salt Lake City Bus Tour or checking out a great self guided tour of the city. While there are many ways to see the city, the best tour that gives you a reason to snuggle close is defintely the Grim Ghost Tour that offers a tour of the city's paranormal sites.
If you and your love are history buffs and you are looking for some historical tours in the city, some great historical sites to check out include: Cathedral of the Madeleine, Beehive House, and Pioneer State Park Old Deseret Village. Of course there is also always Salt Lake City's Temple Square area to visit where you can see beautiful landscape and historic buildings along with many of the historic churches in the area. The square is also a great place to take in a local concert or see some of the festivals held in the city. There are tours offered of the area.
The Arts in Salt Lake City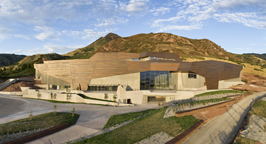 Salt Lake City, UT is a bustling city full of cultural and romantic opportunities. It is home to many museums which are great for taking a stroll with your love while appreciating the art. It has a plethora of parks for picnics or taking in a concert. It has many theatres, an opera, symphony and ballet, as well as some great bars and lounges to enjoy a drink with your sweetheart. Beyond these many great things to see in the city, it is also home to an Aviary and a Zoo. There really is something for any type of couple, be it the history loving couple or the couple that just wants to have a night out on the town.
Out of the many museums in the area, we recommend taking a stroll through Leonardo Museum, Utah Museum of Contemporary Art, Fort Douglas Military Museum, Clark Planetarium, or the Natural History Museum. Visit Heritage park or Liberty park for some unique date experiences including historic restorations and bire-watching. For a romantic stroll listening to a babbling brook, vist Memory Grove Park. When your are done with strolls through the park and ready for something more wild, visit the zoo in town.
Once all the site seeing and strolling has given you and your sweetheart the urge to rest for a while, stop in at one of the fine breweries in town like Toasted Barrel Brewery, Salt Flats Brewery, or Kilos Brewing, and share a pint. Afterwards, take in a show or a concert at one of the many theatres in the city like Capitol Theater, Pioneer Theatre Company at Simmons Pioneer Memorial Theatre, Grand Theatre, or Comedy Club, Off Broadway Theatre Inc..
Salt Lake City Sports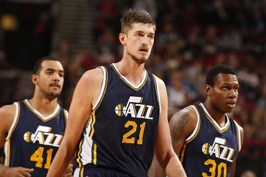 Salt Lake City, Ut is home to many professional sports teams. The biggest team of note in the city is the Utah Jazz (NBA). If you are into slam dunks and great basketball, they are the team to take your love to see. Beyond that, there are a few soccer teams of note that are great to see as well, including Real Salt Lake and Utah Royals FC. There is also a rugby team (Utah Warriors) and a hockey team (Utah Grizzlies) in the city. Salt Lake City is definitely a city that is worth visiting to take in a game or two with your sweetheart if that two of you enjoy sports. For a sport that avoids the gym or a stadium, perhaps consider taking in some roller derby. Salt Lake City is home to two roller derby leagues: the Salt City Derby Girls and Wasatch Roller Derby, both of which field travel teams. If watching isn't your favorite thing about sports, take your love out to Utah Mountain Adventures for a ski experience and then come inside and warm up with some cocoa or wine.
Unique Date Spots
Some great ideas for a unique date in Salt Lake City include antique shopping at one of the fine antique stores in the city, we suggest City Creek Antiques, The American Rust Company, or Cobwebs Antiques and Collectibles, bird-watching with your sweetheart at the local aviary in Liberty Park, or getting dressed up for a night on the town and taking in the local opera, ballet, or symphony. Salt Lake City has a lot to offer that can make great memories for years to come. Get out into the city with your love and explore the possibilities.