Hartford, Connecticut is a great place to fall in love. It is a city with many architectural beauties to explore, a lot of culture, and some great sports teams to watch. If you visit in the Fall, even the trees put on a show. Explore what makes Hartford a great romantic city to share memories with your sweetheart.
Points Of Interest
"Unwind, relax and take pleasure in the beauty and comfort of our public spaces. Delight in the gorgeous 19th century touches that make visitors feel as if they've stepped into another time, while still enjoying all the comforts of today." This beautifully restored Victorian bed and breakfast is a great place to choose to stay for a romantic getaway. It is just outside of Hartford, but worth the slight trip out of the city.
The Top 5 Hartford Restaurants
1. Vivo Seasonal Trattoria
2. Max Downtown
3. Fleming's Prime Steakhouse & Wine Bar
4. Salute
5. Feng Asian Bistro
Hartford Riverwalk and Lake-shore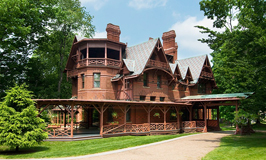 "To us, our house… had a heart, and a soul, and eyes to see us with; and approvals and solicitudes and deep sympathies; it was of us, and we were in its confidence and lived in its grace and in the peace of its benediction." – Mark Twain
Hartford is where Mark Twain and his wife had their home built. Touring the house with a heart and soul is a great idea for things to do on your weekend getaway. The home is beautiful and reflects all the love and hard work the couple poured into designing the home. This home was where Mark Twain had his most productive years. Come experience the inspiring environment with your love.
The Arts in Hartford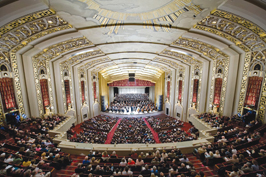 "Always ahead of the cultural curve, Connecticut is home to amazing art galleries, award-winning theaters, unique museums and modern architectural marvels" and Hartford is not an exception to that. There are many places to see a show or a concert, two of note are The Bushnell and TheaterWorks. Hartford also has a few museums of note like the Wadsworth Atheneum Museum of Art and the Connecticut Science Center. Hartford is also home to a few house museums and many architectural sights to see, including the Mark Twain House & Museum, the A. Everett Austin House Museum, and the Cathedral of Saint Joseph.
Hartford Sports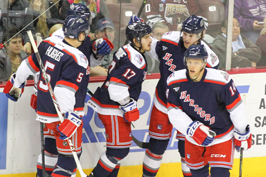 There are two places to be to be able to catch a game with your sweetheart in Hartford Connecticut. The XLCenter which is home to the AHL team the Hartford Wolf Pack and also host to the University of Connecticut basketball team the Huskies. The Dunkin' Donuts park is a great place to see a minor league game of baseball played by the Hartford Yard Goats. When the teams aren't playing, the XLCenter is also used to have concerts and shows, so if you miss a game there is still something to share with your sweetheart.
Unique Dates
When in Hartford, CT, there are a few great places for unique date opportunities. One such place is the Veteran's Memorial Ice Skating rink. The rink is indoors and so rain or shine, you are sure to have lots of fun with your sweetheart. If you are looking for a less active and yet still unique date opportunity, try going to one of the fine local antique stores in the area and brining home a memento for your trip. Some great ones to check out that are in the area include; The White Rabbit, Three Ladies Antiques, and Good Ole Toms.