Fall in love in Wichita, KS. Stroll hand in hand through museums, visit the ballpark, take pictures with iconic statues and make memories to last a lifetime. Visit Wichita with your love and make memories to bring you closer.
Points Of Interest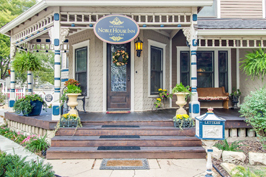 "The Noble House Inn has several common areas featuring beautiful antiques, 3 bedrooms with full baths, a large covered front porch and a gazebo in the garden area. Included with your lodging is a full gourmet breakfast served in the dining room, complimentary Wifi and onsite parking." Staying at a bed and breakfast is the most romantic way to go for your weekend getaway. Bed and Breakfasts offer the personal touch that hotels don't and are great for making your trip memorable and full of charm.
The Top 5 Wichita Restaurants
1. Siena Tuscan Steakhouse
2. Crown Uptown Dinner Theatre and Restaurant
3. Georges French Bistro
4. Newport Grill
5. Wine Dive
Keeper Of The Plains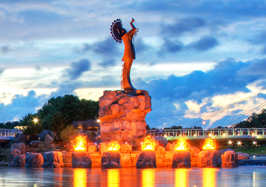 When visiting Wichita, KS a great spot to take some memorable photos of the area or selfies with your sweetheart is by the Keeper Of The Plains statue. The statue was commisioned to celebrate the United States Bicentenial and stands proudly on a 30-foot rock promontory to acheive the best visual impact. It is one of the city's most beloved icons and well worth getting a picture with. When visiting be sure to stop by at dusk to see the glowing fire pits that light up the statue at night.
The Arts in Wichita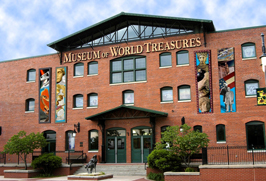 "Exploration Place features hands-on science exhibits and Kansas in Miniature, a display of animated models depicting 1950s Kansas. Old Cowtown Museum recreates 19th-century life with old buildings and costumed guides. Themed gardens at Botanica Wichita include a wildflower meadow and a Chinese garden. The Museum of World Treasures has Egyptian mummies and a T. rex skeleton." Some other museums of note and historic sites to see in the city are Wichita-Sedgwick County Historical Museum, Kansas Aviation Museum, and Frank Lloyd Wright's Allen House. Beyond great museums, Wichita also has a few theaters and even a zoo, so when looking for things to do when out painting the town with your sweetheart, Wichita has it all.
When exploring Wichita, consider taking your love on a bike tour of the city. The city is very bike friendly and there are places where you can rent bikes and explore one of the cities many trails. Take a picnic lunch with you and make the adventure romantic. Some great trails to be sure to explore include, Prairie Sunset Trail, Redbud Trail Head, and Sedgwick County Park.
Wichita Sports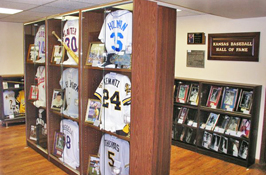 Wichita is a great place to take your sweetheart out to see a game. No matter which sport you and your love are into, Wichita, KS is likely to have a team to root for. The professional teams in the area include: Wichita Thunder ice hockey team, Wichita Force indoor football team, and Wichita Wingnuts baseball team. Beyond professional teams, Wichita is also home to at least three colleges that have great teams to root for as well. Wichita is also a great place to visit sports museums as it is home to two of them, the Kansas Sports Hall of Fame and the Wichita Sports Hall of Fame and Museum. So get your game hats on and go out to root for some great sports teams with your sweetheart.
Unique Date Spots
Some great spots for unique dates in Wichita, KS include: Crown Uptown Dinner Theatre and Restaurant and Old Cowtown Museum. Another great way to spend a unique date in Wichita is to visit one of the antique shops or specialty shops in the area and make some memories of digging through history and experience sores that can't be found anywhere else. Some great places to check out are Junk in the Trunk Emporium Antique, Flying Moose Antique Mall, Bella Luz, and The Farris Wheel.