Fargo, ND may be known for its quirky accents and bitter cold, but what better place to snuggle up to your love in front of a fireplace while watching the snow fall is there? However, there are many things to do in Fargo and sights to see that don't involve staying inside away from the cold.
Points Of Interest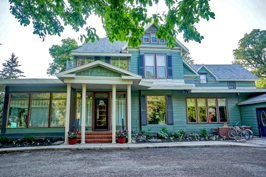 Within a comfortable drive from Fargo, ND, lies a charming Queen Anne mansion that happens to be a bed and breakfast. Treat your sweetheart to a romantic stay at the mansion and enjoy the beautiful lake vistas and opportunities to use the private lakeside property. For a special treat, rent out the Colonel Hankinson Suite and enjoy the entire floor to yourselves with a private balcony and Jacuzzi tub.
The Top 5 Fargo Restaurants
1. Fargo Billiards and Gastropub
2. Mezzaluna
3. Toscana
4. The Toasted Frog
5. Johnny Carino's
Lindenwood Park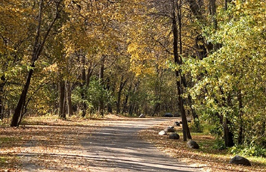 This Fargo park has something for everyone, from play areas for children to beautiful tree-lined paths for the romantically inclined. In the summer there are bike rentals, where you and your love can take a leisurely ride around the park. The park also has a scenic campground for the couple looking for a place to enjoy the outdoors together.
The Arts in Fargo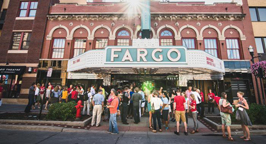 While the best way to see Fargo is to get out and explore, there are a few sights you should check out for the arts in the Fargo area. They are home to the Red River zoo. If your idea of romance is strolling along while viewing all the animals, then Fargo has you covered. Beyond the zoo, they are also home to the Plains Art Museum and the Fargo theater. Faro aslo is home to an air museum and there are many things to see through the Fargo State University, including theatre and concerts and art showings. The Fargo area is also home to a symphony that you can take your love to while appreciating some of the finer points of music.
Fargo Sports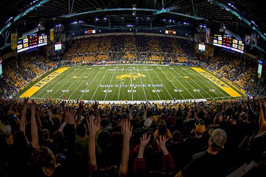 If you are looking for a game to take your love to see in Fargo, then you should visit the Fargodome located on the campus of North Dakota State University. The dome is host not only to sporting events, but also to many concerts and conventions. There is always something to see at the Fargodome. Fargo is not home to any major professional sports teams, however the people of the city still enjoy a good game, in Lindenwood Park there are seven baseball fields alone. While you may not have a high profile game to take your sweetheart to see while visiting Fargo, the love of the game is still there if you know where to look. Get out, and find a game to watch. If you don't want to watch a game, but still would like to share a little competition with your sweetheart, try golfing and enjoy a stroll around the parkway.
Unique Dates
A few great places for a unique date in Fargo, ND include going painting with your love and bringing home a creative reminder of your trip, visiting some of the antiques places in the area like O'Day Cache, Reed And Taylor Antics, and Big Yard Shop Antiques & Collectibles, and riding some roller coasters with your love.