Visit the sleepy Southern city of Selma, AL. Relax in the soothing Southern air and experience the place where history was made. Selma, AL is a great city to bring your sweetheart to to fall in love.
Points Of Interest
The Top 5 Selma Restaurants
1. Tally Ho
2. Side Porch Sandwiches
3. Sand Bar
4. Golden Ranch Bar-B-Que & Grill
5. Charlie's Place
Selma, AL Historical Significance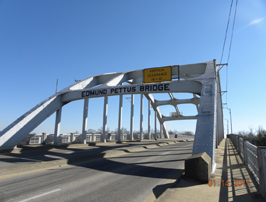 Selma, AL is a sight of note in US history. For the couple that are history buffs, it is the perfect spot to visit. The city is known for having been a pivotal place during the Civil Rights Movement and was essential for the Voting Rights Movement. As such, there are many historical spots throughout the city to experience including the Edmund Pettus Bridge. A great way to experience the history with your sweetheart is to take a scenic drive from Selma, AL to Montgomery, AL.
Selma Tours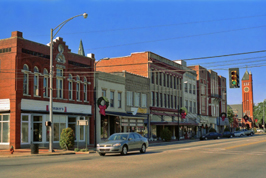 Selma, AL being a small town means that the best way to see the city is just to explore it, however for a true taste of Selma, you should take a tour by a local. By taking a tour that is led by a Selma local, you can learn a lot of the history and understand the city the way that someone that lives there does.
If you are more interested in a historical site tour, many of the museums have tours of their sites, but there is also a tour you can take to see the civil rights memorials.
The Arts in Selma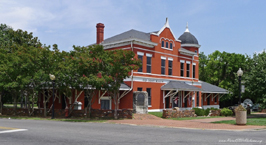 Selma, AL has great historical significance and as such has many museums in the area. If you are looking for a place that has many small museums to visit for a more relaxed getaway, then Selma is a great place to visit. Some museums to be sure to check out are the National Voting Rights Museum, the Old Depot Museum and the Slavery and Civil War Museum.
Selma, AL also has the Old Cahawba Archaeological Park. The park is a great place to check out with your sweetheart. It is "Alabama's most famous Ghost Town". It is a "a place of picturesque ruins." Take your love to visit the past and marvel at nature's way of reclaiming land.
Unique Dates
Some unique dates to be had in Selma include sifting through history in an antique shop like Junebugg's Flea & Antique Mall or Gordon's Antiques, visiting a bookstore and making your own stories, and visiting some specialty shops like Odds and Ends Gift Shop or allez-oup to make your trip memorable. Whatever you do choose, the time spent together shareing experiences and life is sure to bring you closer together.