Travel across the Atchafalaya basin and be enchanted by the once in a lifetime view of the Cypress trees with their Spanish moss. Once over the long bridge through the basin, enter Lafayette and let yourself prepare for a romantic getaway. Visit historical villages, have fun at a festival or go see the Ragin Cajuns play a game, there is always something for each type of couple to do.
Points Of Interest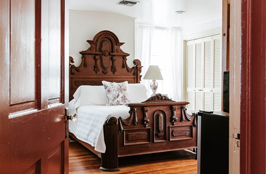 Pamper yourselves with an authentic Cajun Experience right In the Heart of Lafayette. "A 7-room bed & breakfast in downtown Lafayette, offering a quiet respite from the hustle and bustle of the city while still being centrally located", the Mouton Plantation is the perfect cozy getaway spot to stay when visiting Lafayette, LA. The plantation offers an authentic Cajun breakfast as well as a social hour where you can get the scoop on Lafayette nightlife.
The Top 5 Lafayette Restaurants
1. Pamplona Tapas Bar & Grill
2. Marcello's Wine Market Cafe
3. Cafe' Vermilionville
4. Ruffino's on the River
5. Landry's Seafood House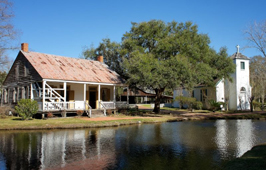 "LARC's Acadian Village Lafayette's oldest authentic vision of life in 19th century Southwest Louisiana and a showcase of historic homes alongside winding bayous depicting the unique Acadian architecture of the time." This interactive museum village is sure to make you and your love feel like you have traveled in time. Enjoy the warm Southern air as you stroll through the village and marvel at the way life was lived in the 19th century. Be sure to visit the little chapel there as well.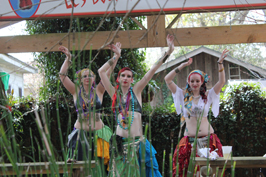 Louisiana knows how to party and Lafayette would not be the exception. From its very own Mardi Gras celebration parade to the Festival International de Louisiane, there is always a festival to enjoy when visiting Lafayette. "Lafayette, LA is teeming with festivals year round-from beer to boudin, shrimp to sugarcane, gumbo to gratons-there is literally something happening every week." "Whether your passion is for our rich cultural history, the bustling culinary scene or distinctive blend of Cajun and Zydeco music, you can be sure we have a festival just for you. Plan your escape to the Happiest City in America."
The Arts in Lafayette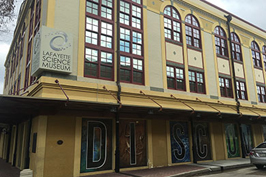 Take your love for a trip to see the stars, visit the planetarium in the Lafayette Science Museum. Lafayette, LA is also home to an art gallery, and many historical sights and museums such as the Evangeline State Park and the Acadian Cultural Center. With all there is to see and do, you are sure to find the perfect place to visit for a romantic getaway trip.
Lafayette Sports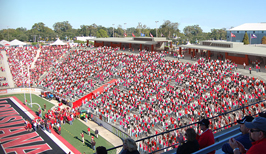 While, not being host to a major professional team, Laffayette still has a few games you can catch. They are home to the Rajin Cajuns. If you like college sports, there is a large fan base just waiting to invite you to tailgate with them. Lafayette also has the Cajundome where you can see monster truck rallies, wrestling and more. Don't count Lafayette out if you love sports. They won't let you and your sweetheart down.