From lovely sunsets across the Mississippi river to the romance of live oaks with Spanish moss, Baton Rouge, LA has it all. It is centrally located to visit battlefields and plantations, but you can enjoy yourself and have romantic stay without ever leaving the city. Be sure to bring your love to one of the many restaurants offering mouth watering dishes and unique cuisine.
Points Of Interest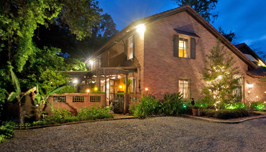 The Stockade Bed and Breakfast is one of "Baton Rouge's hidden gems". It is on the national historic register and its grounds are certified by the National Wildlife Federation as a Backyard Wildlife Habitat. They also offer a gourmet breakfast. It is a lovely place to get some peace and quiet while visiting the city. Relax in its well appointed guest rooms and enjoy the southern charm.
The Top 5 Baton Rouge Restaurants
1. Mansurs on the Boulevard
2. The Little Village
3. Maison Lacour French Restaurant
4. Stroubes
5. Zea Rotisserie & Bar
Baton Rouge Great Outdoors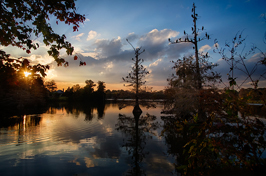 Louisiana is a Sportsman's Paradise and as such there is always something to do outdoors. It has a wonderful parks system that offers hiking trails all around the city. Whether you want to see the swamp or just want a nice stroll around the LSU lakes at sunset, Baton Rouge has a trail for you and your sweetheart.
If you and your sweetheart like to take a leisurely stroll, the riverfront is the place to be. Watch the wide Mississippi river as you walk down the levy itself. Baton Rouge also has many historical sights to see. There is even a plantation, Magnolia Mound, that you can visit right in the city itself. You can take a stroll around the grounds and see what life was like in the past.
Baton Rouge Parades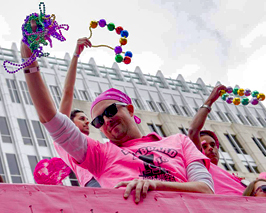 Louisiana is a state that knows how to party and its capitol is no exception. If you like parades with plenty of beads, there is a parade for almost every holiday that is generally held downtown. Take your sweetheart and get in the Louisiana party spirit. One of the parades to see is definitely the Spanish Town Mardi Gras parade that is held every year during the Mardi Gras season. It is like a mini style New Orleans parade, so if you want to avoid the huge crowds of New Orleans, but experience the season properly, Baton Rouge is the city for you. Also parades of note if you are in the area during the holiday times are the Saint Patrick's Day parade and the Halloween Parade.
The Arts in Baton Rouge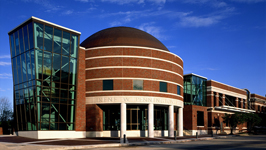 If culture is what you want, Baton Rouge, LA has it. Baton Rouge offers some museum experiences (including one on a battleship), an intimate zoo experience, Opera, ballet, concerts and more. Be sure to check out the River Center downtown to see what shows and concerts are currently playing. Some of the museums to note are the Capitol Park Museum, Louisiana's Old State Capitol, and the Louisiana Art & Science Museum.
The college in Baton Rouge, LSU, also has a few museums to visit as well, The LSU Rural Life Museum and the LSU Museum of Natural Science. If that isn't enough, New Orleans is only an hour away for a big city experience.
Baton Rouge Tours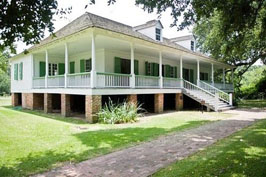 What better way to get a feel for a city than to take a tour? There are a few tours that are sure to be fun for you and your love that Baton Rouge offers. We recommend taking a historic walking tour of the area, but if you aren't into history, there are many brewery and distillary tours including; Tin Roof Brewery Tour, Southern Craft Brewery Tour, and Three Roll Estate Tour.
For a romantic and historic look into the past including a guided tour, we recommend stopping at Magnolia Mound Plantion and having a look around. This plantation has stood the test of time and has some great old buildings and a small museum housed in one of the historic buildings on the property. Get lost in history with your love and enjoy a peice of the past in the middle of a modern bustling city.
Baton Rouge Sports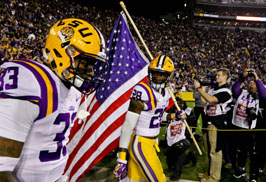 While Baton Rouge is not home to a professional football team, they are home to the LSU Tigers and the locals love to tailgate and support their college team. Bring your sweetheart to a game and be sure to visit Mike The Tiger while you are there.
If you and your sweetheart are more into outdoor sporting opportunities, Baton Rouge is home to many fishing and hunting opportunities.
Unique Dates
A few nice activities for a unique date in Baton Rouge, include going to an antique store like The Market at Circa 1857 or strolling through a local farmer's market. For those looking for something with a little sophistication, try going to the opera.