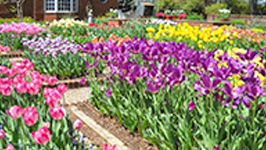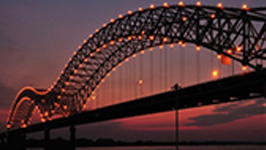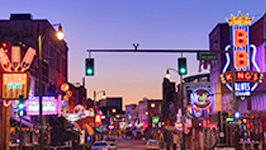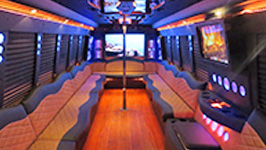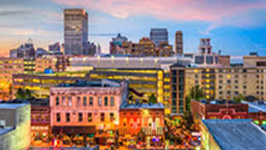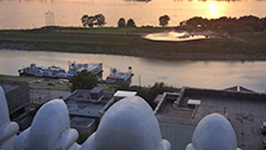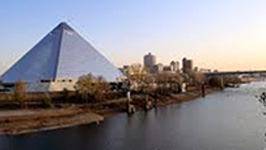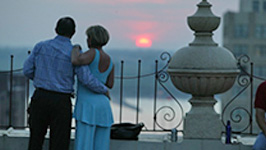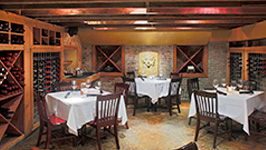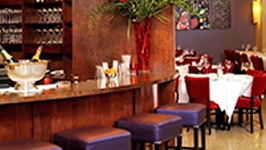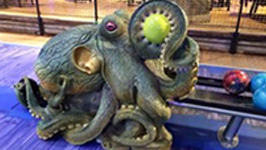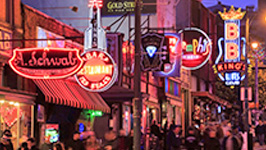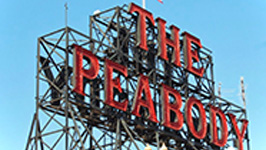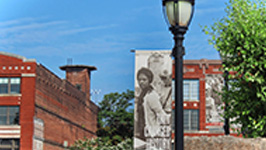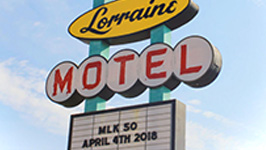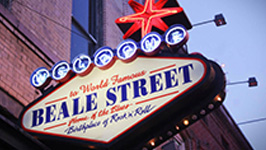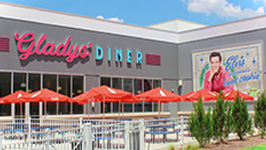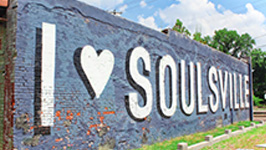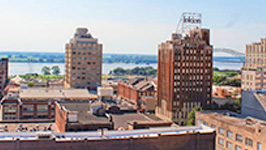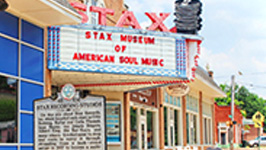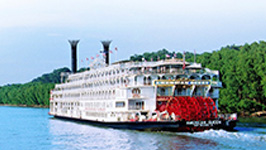 Memphis, TN is a great place for a relaxing romantic getaway. Visit the historic sites like Graceland and enjoy a stay at a luxury hotel with your sweetheart that is known for being pet and duck friendly. Memphis has something for everyone, so take your love walking in Memphis and enjoy what the city has for you.
Points Of Interest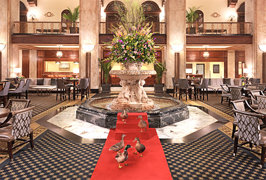 "While The Peabody Memphis has undergone numerous redesigns and enhancements since welcoming its first guest in 1869, our luxury hotel has always remained faithful to its past while keeping an eye on the future. In addition to opulent designs, décor and furnishings, each of our smoke-free guest rooms and suites have two features in common: every modern luxury imaginable and the unparalleled guest service that has earned The Peabody Memphis Forbes Four-Star and AAA Four-Diamond ratings." Stay at the Peabody during your romantic weekend in Memphis, TN and you won't be disapointed. The hotel is known for luxury and it is their policy to pamper their guests at every moment.
The Top 5 Memphis Restaurants
1. Folk's Folly Prime Steakhouse
2. Flight Restaurant & Wine Bar
3. Terrace At The River Inn
4. Itta Bena
5. Paulette's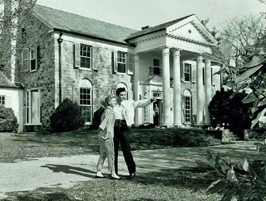 Graceland Mansion was once owned and lived in by Elvis Presley. It was opened to the public as a museum on June 7, 1982. It is one of the most visited houses in the United States, second only to the White House. Now that it is a museum, it is "100+ acres dedicated to the King of Rock 'n' Roll!" "You've heard the music, now see the place Elvis called home. Explore the beautiful mansion, walk the gardens where he found peace, tour the aircraft that he traveled on from show to show, and encounter Elvis Presley's Memphis entertainment complex for an unforgettable experience featuring legendary costumes, artifacts, and personal mementos from Elvis and his family." You and your sweetheart can visit the mansion and enjoy walking in the footsteps of one of the most well known celebrities of his generation.
Memphis Tours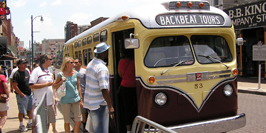 There are a lot of tours that can be had in Memphis Tennessee. There are walking tours, mansion tours, brewery tours and bus tours, to mention a few types. Since Memphis is a city that is definitely known for its music, you would be remiss if you didn't take your love on a music tour of the city. Some of the best tours in the area include the Mojo Bus tour, where you can "learn about Memphis' music culture during the only tour that's led by real musicians", the Historic Walking tour, where you can enjoy the past while making memories for the future, and the American Dream Safari, where you and your love can take a themed tour of your choice. A tour is always a great way to see a city during a short stay and many tours can be a great way to make memories on your romantic getaway.
The Arts in Memphis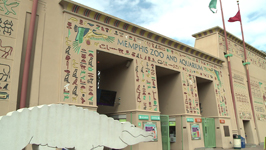 Memphis is a city that is rich in musical history, beyond that, it has many museums and great cultural experiences to offer a couple looking to be entertained during their romantic getaway. Some of the many museums in the area that you should be sure to visit include; Stax Museum of American Soul Music, Memphis Brooks Museum of Art, Dixon Gallery and Gardens, the National Civil Rights Museum, Belz Museum of Asian and Judaic Art, and the Pink Palace Museum and Planetarium. Some of these museums are great for the history and cultural experience that they provide, while some of these are simply great places to stroll hand in hand with your love while soaking in the atmosphere. Dixon Gallery and the Pink Palace museum are certainly two museums out of the batch that offer a great opportunity for a romantic stroll.
If you are interested in taking a long leisurly walk with your love there are some great places in Memphis to see while you are on your stroll. We recommend walking down Beale Street and taking in many of the historic musical sites in the city and popping by one of the many shops along the way. While you are taking in some of the historic sites in the city, a few places to note and possibly visit if you like historical sites include; the , Slave Haven Underground Museum, Annesdale Mansion, and the Woodruff-Fontaine House Museum. When you have had your fill of history and instead want to merely focus on the beautiful atmosphere around you, stop by the botanical gardens or the zoo.
After the thrills of historic sites and museums wear off and you and your love are ready for some sitdown entertainment, visit one of the many theatres like, New Moon Theatre, Orpheum Theatre, Playhouse on the Square or Evergreen Theater, that are in the area and take in a show, the opera, a ballet, or even listen to a symphony orchestra. Afterwards, stop by a brewery like,High Cotton Brewing Company, Ghost River Brewery & Taproom, or Memphis Made Brewing Co., and wind down with a pint or a glass of wine.
Memphis Sports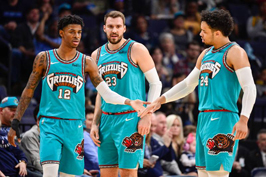 Memphis, TN only has one major league team to watch, The Memphis Grizzlies (NBA), but that doesn't mean that Memphis is short on teams to root for. The city is also home to many minor leauge teams and some college teams. So, take your love to see a game and have a fun competition for rooting for opposite teams. Whatever sport you choose to watch, you are sure to have a great time and make some memories to look fondly back on in years to come.
Unique Date Spots
A few great ways to have a unique date in Memphis, TN include visiting one of the many antiques shops in the area and taking the time to look for hidden treasures with your love, and going for some adventure with your sweetheart at a place like Go Ape Zip Line & Treetop Adventure. If you choose to go antiquing rather than adventuring with your love, we recommend these great establishments: Flashback Inc., A Little English, or RS Antiques & Art.