With so many things to do and see, you might want to make Los Angeles, CA more than just a romantic weekend trip. Be sure to plan extra time to explore the city and take in the sights with your love. You will make cherished memories to keep the two of you warm for years to come.
Points Of Interest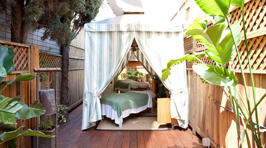 Before hitting the scene and enjoying what Los Angeles, CA has to offer for the best romantic trip to be had, make sure to set the mood by taking soem time to to unwind with your love and have a couples treatment at a day spa. "Take time to disconnect from the world and reconnect with your partner. Removed from the constant distractions in your lives for just a few hours, you will discover each other for the first time, or perhaps all over again."
The Top 5 Los Angeles Restaurants
1. Cliff's Edge
2. Perch
3. The Little Door
4. Yamashiro Hollywood
5. Faith & Flower
Griffith Observatory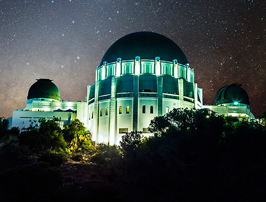 Take your love to see the stars. The Griffith Observatory perches high in the mountains and affords breathtaking views of not only the stars, but of Los Angeles, CA itself. The observatory is an iconic Los Angeles sight and is free to the public to go see. Bring your love and enjoy the unique experience of being able to see the stars using the observatory's powerful telescope. Don't forget to make a wish if you see a shooting star.
Los Angeles Tours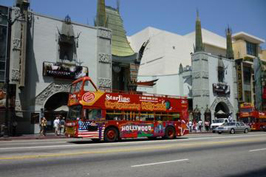 No matter how you and your love want to see the city, there is a tour for you. You can take a helicopter tour and get a bird's eye view. You can take a double decker bus tour of the city. You can even see the city gliding along on a Segway. If you want something more specific than the city at large to see, you can focus on seeing a different kind of star than the celestial body, take a tour of the movie studios. Get out and explore Los Angeles. It will be sure to dazzle you and your sweetheart.
The Arts in Los Angeles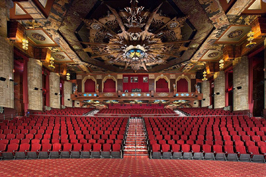 "Los Angeles has more museums per capita than any other city in the world." With such a large selection of museums to stroll through, Los Angeles is sure to have a museum fit for any type of couple looking for romance. A few of the great museums to take the traditional stroll hand in hand through, include: Natural History Museum of Los Angeles County, Autry Museum of the American West, La Brea Tar Pits and Museum, Battleship USS Iowa Museum, and the California Science Center. For a unique experience, try visiting The Queen Mary, a ship with an interesting history and possibly a ghost or two.
Beyond museums, Los Angeles is the center of the motion picture industry and plays host to the Academy Awards each year. There is a large amusement park, Universal Studios Hollywood, dedicated to the industry that is great for a thrill with your sweetheart if you are the movie-loving sort of couple.
The performing arts play a huge role in city and Los Angeles is home to a philharmonic symphony, an opera and many theaters as well. Some historic theatres of note in the area that are wonderful to visit for their shows as well as their architecture and improtance in history include: TCL Chinese Theatre and The Hollywood Pantages Theatre. A few other theatres to visit in the area include: Geffin Play House, Mark Taper Forum, Walt Disney Hall and Boot leg Theatre. Los Angeles, CA has something for every couple that enjoys taking in a bit of culture during their romantic getaway.
Los Angeles Sports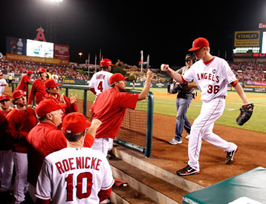 Los Angeles and its surrounding areas are home to ten professional sports teams. "These teams include the Los Angeles Dodgers and Los Angeles Angels of Major League Baseball (MLB), the Los Angeles Rams and the Los Angeles Chargers of the National Football League (NFL), the Los Angeles Lakers and Los Angeles Clippers of the National Basketball Association (NBA), the Los Angeles Kings and Anaheim Ducks of the National Hockey League (NHL), the Los Angeles Galaxy of Major League Soccer (MLS), and the Los Angeles Sparks of the Women's National Basketball Association (WNBA)." "Los Angeles has twice hosted the Summer Olympic Games: in 1932 and in 1984, and will host the games for a third time in 2028." With so many teams to choose from and such a rich history as a host to many top professional teams, Los Angeles is a sports fan's dream. Share your dream with your sweetheart and enjoy all Los Angeles has to offer.
Unique Dates
With so much to do in the Los Angeles area, it is hard to pick just one thing to do for a unique date. I suggest a picnic on one of the beaches, such as Cabrillo Beach, Dockweiler State Beach or Will Rogers State Beach, for something simple. Perhaps a local treasure hunt through some of the great antique shops in the area such as, Little Paris Antiques, Pepe's Thrifty Shop and Big Daddy's Antiques, is something that would interest you. Another great thing to do for a unique experience would be to take a horse-back ride together.