Sacramento is a history lovers perfect romantic destination. You can visit a fort, see mansions, and even tour underground Sacramento. Beyond history, Sacramento has many interesting museums, a zoo and some great outdoors activities like river rafting. Take a look at Sacramento and fall in love.
Points Of Interest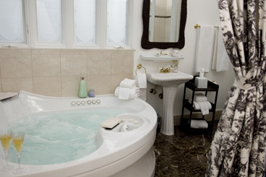 "For more than thirty years, Amber House Inn of Midtown has provided guests with the perfect blend of elegance, comfort and hospitality. Conveniently located in the heart of vibrant Midtown, our two historic homes are within walking distance to the city's finest restaurants, shops, galleries, and entertainment." This B&B was voted the best B&B in Sacramento in 2017. It is a great place for a couple to kick back and enjoy being pampered while having a quiet place in the middle of the city to relax.
The Top 5 Sacramento Restaurants
1. The Firehouse
2. High Hand Nursery and Cafe
3. Supper Club
4. Biba Restaurant
5. Melting Pot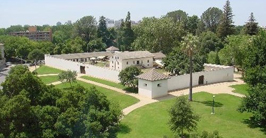 If you and your special someone are history buffs, then this is the part of Sacramento that is meant for you. Visit the park and see what life was like in the time of the gold rush. You can be transported back in time to the 1840s. Visit the museum and learn about the area and its rich history.
Sacramento Tours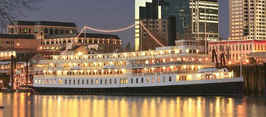 There are many tours to be had about the Sacramento area. Some of the highly recommended tours include the tours through Old Town Sacramento. Here you can see the city as it once was. You can take a carriage ride through the town section, take a ghost tour through the area or for those brave at heart, take an underground tour of the city on your sweethearts arm.
If your tastes in tours run in a less historical vein, check out Sacramento's wine tours and brew bike. Before stopping to have a few, check out the river cruises or a wet river trip.
The Arts in Sacramento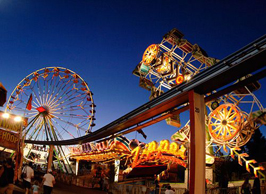 Sacramento has many fascinating museums such as the Crocker Art Museum, the California State Railroad Museum, and the California Automobile Museum. Sacramento also has a zoo and some very fine civic centers. The California State fair is held in Sacramento every year as well. It is the perfect time to visit and take a spin on the carousel with your sweetheart or see the city from the top of the ferris wheel.
Sacramento is the pefect spot to take your love for a nice shopping trip with their many specialty stores including places, like Turtles, Garden of Enchantment, and Evangeline's. After shopping, go out for a night on the town. Sacramento has many places for a good time out for a drink, kareoke, or dancing. We recommend that you try Torch Club, Drake's: The Barn, or O'Mally's Irish Pub. All of these places are great for a drink and possibly some music to set the soundtrack of your trip.
Sacramento Sports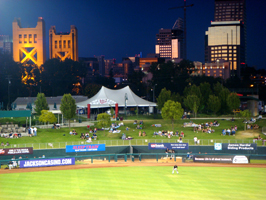 If you are in Sacramento with your sweetheart and want to catch a game,the basketball team The Sacramento Kings are the team to root for. If however, you aren't particular about professional sports or semi-professional teams, there are many semi professional teams in Sacramento and you can catch a game in Raley Field in Sacramento.
Unique Dates
Some great ways to experience a unique date in Sacramento include going on a treasure hunt in an atique store, like Scout Living, Antique Annie's, or Brooks Novelty Antiques & Records, picnicing in a waterfront park, or going for a romantic train ride.