Deep in the heart of Wisconsin, lies the charming city of Appleton, WI. Here you and your love can have a romantic getaway with unique date opportunities like visiting a castle and going on hikes that showcase the natural beauty of the state. Appletone might be small, but it is the perfect destination for a romantic getaway where you can spend quality time with your love making memories that will last for years to come.
Points Of Interest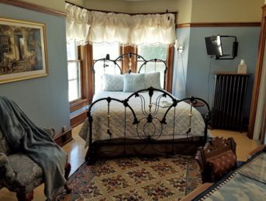 One of the best and most romantic ways to spend a weekend getaway is to spend it at a historic inn or bed and breakfast. At the Franklin Street Inn, you encounter the charm of a historic Victorian Inn while enjoying the convienience of being in the heart of the city. "Experience comfort and elegance when you sleep on our pillow-top beds covered in fine linens. Fluffy towels and plush robes combined with whirlpool baths and cozy fireplaces." After enjoying a cozy night in with your sweetheart, wake up to the aroma of a home-cooked breakfast drifting up to your room. This romantic start to your day is sure to set the tone for a romantic adventure to come when you and your sweetheart visit Appleton, WI.
The Top 5 Appleton, WI Restaurants
1. Apollon
2. Carmella's an Italian Bistro
3. Vince Lombardi Steak House
4. Fratellos Waterfront Restaurant
5. Rye Restaurant
Appleton Tours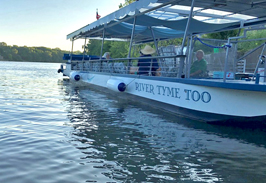 Since Appleton Wisconsin is located on the Fox River, it has a lot of natural beauty to take in. Being that it is on the river, a few great ways to experience that natural beauty are to view the city from a boat. An easy and comfortable tour via river boat is definitely recommended, but for the more adventurous couple I suggest going on a Kayak tour of the Fox River. Both tours are sure to show you a side of the area that you won't see on land.
For the land-loving couple, we suggest taking a Segway tour through the city, but for the couple looking for a night out that they won't forget, a Social Station tour comes highly recommended. You can get some excercise, see the sights, and enjoy a beer while you are at it. However you choose to explore the city, spending time making memories with your love will be a great way to keep the romantic fires burning.
The Arts in Appleton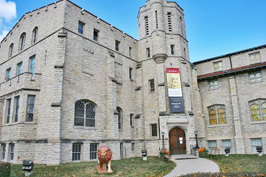 While Appleton, WI doesn't boast the huge population of a large city like Milwaukee, or even a city the size of Green Bay, it is still a city that is well worth the visit. It has a few museums that are great for a romantic day trip, a plethora of natural beauty to hike through, and a few great theatres to be sure to visit for a play or concert. The city is also home to some historic buildings that are just waiting to be explored.
If you and your love are the type to enjoy a stroll though a museum while marveling at the art together, then we recommend that you stop by Trout Museum of Art, Paper Discovery Center, or The History Museum at the Castle. If you do stop by the castle museum, your experiene is sure to be magical as there is a great exhibit on Houdini. If strolling indoors isn't to your liking, then I suggest you visit some of the areas nature trails for a hike or stay inside and bring nature to you by visiting the butterfly gardens.
Once you have had your fill of strolling about the art and garden areas of the city, we suggest you visit one of the historic houses in the area and take a tour. The Hearthstone Historic House Museum is a great place to experince the grandure of the past with your sweetheart. There are docent led tours offered and the house is "the first residence in the US powered by a centrally located hydroelectric station using the Edison system", making it a great destination for a science minded couple.
After taking in the arts and history of the town, try something fresh and new by stopping by the Fox Cities Preforming Arts Center and taking in a show or going to a comedy club for a fresh laugh. Either is sure to make memories that will have you and yoru love talking about your romantic getaway for years to come. Afterwards, I suggest grabbing a pint to share at Appleton Beer Factory or Stone Arch Brewpub. Both are great places to grab a beer and soak up the atmosphere of the city.
Appleton Sports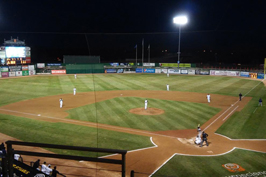 While Appleton doesn't have any professional sports teams that call the city home, it does have a great stadium where you can see a minor league baseball team, the Wisconsin Timber Rattlers, play ball. Neuroscience Group Field at Fox Cities Stadium also hosts a few music concerts each year. While there might not be many games to take your sweetheart to see in Appleton, WI, it is fairly close to Green Bay, WI where you and your love can see the Green Bay Packers play football, and still make it back to your cozy room in Appleton for the night. Appleton also is a great place for an active couple to participate is some winter sports of their own if they are adventurous enough to go ice skating, skiing, or sledding. The winter weather in the area is sure to bring out your competative spirit when snowballs fly. Get out and have some fun.
Unique Date Spots
Some great ideas for a unique date anywhere include going to a used bookstore or an antique shop and searching for hidden treasures with your sweetheart. You will be sure to find a great momento to share for your romantic getaway and the search is half the fun. We recommend trying The Vintage Garden for antiques and Half Price Books or The Book Store for some great books.