Fall in love in Arlington, TX. While Texas might not be the first place someone thinks of when they think of Romance, unless you yearn for the idea of wide open spaces and life on the range, Arlington has a lot to offer. The city is perfect for the couple that can't get enough of the sports action, yet also enjoys a city rich in history. The city is also home to one of the finest planetariums in the state and is the perfect place to go stargazing with your love.
Points Of Interest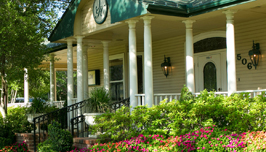 "The Sanford House is a luxurious Boutique Hotel located in historic downtown Arlington, Texas. With its 12 elegant accommodations, a fine dining restaurant, and a full service spa, a stay here is a remarkable experience." This bed and breakfast is sure to impress your sweetheart with its spa, breakfast and convenient location for all the best spots to visit in Arlington, including the AT&T stadium for all the sports fan couples.
The Top 5 Arlington Restaurants
1. Restaurant506
2. Piccolo Mondo
3. The Keg Steakhouse + Bar
4. Spazzio's Italian Cantina
5. Candlelite Inn Restaurant
AT&T Stadium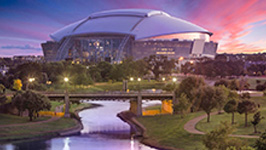 While a stadium itself might not be considered particularly romantic, this stadium is a sight to see while in Arlington that shouldn't be missed. Whether you and your sweetheart are into sports or theater, the stadium is the place to be. It was finished in 2009 and has since been the host to many notable sports games as well as a major venue for concerts and theater in the area.
Arlington Tours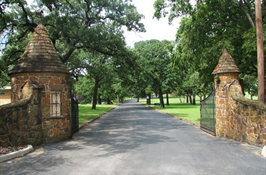 "This bustling metropolis may be best known for its world-class sports teams, but it wasn't always that way. Throughout its more than 150 years of history, Arlington has been everything from a frontier outpost and agricultural center to a college town. It was also home to a horse racing track and a casino that operated (illegally) from the 1920's until the late 1940's, earning it the name "Vegas Before Vegas." You can see this part of Arlington's history by going on a guided tour at Top O' Hill Terrace, where you can see some of the original structures and the tunnel used by patrons to evade authorities." Experience Arlington as it once was and get swept away with your sweetheart.
For another unique tour, try Tempest Tours where you and your sweetheart can chase a storm together. Experience the adventure of a lifetime, together.
The Arts in Arlington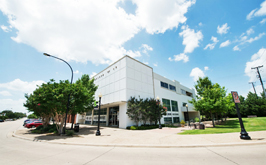 Arlington, TX has a few museums that are definitely worth seeing to take a stroll with your love while appreciating art. The museums of note to see are the International Bowling Museum and International Bowling Hall of Fame (for sports fans), the Arlington Museum of Art, Fielder House Museum, and the Gallery at UT Arlington. The Arlington Music Hall and AT&T Stadium are also popular destinations for live concerts in Arlington. A great place for an excursion into the past is the Knapp Heritage Park, where you can see some interesting historic sites. One of the more romantic spots to visit with your sweetheart while in Arlington, TX however, is the planetarium. Take your love to go see the stars.
Arlington Sports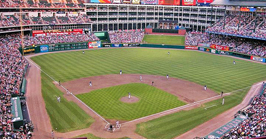 Arlington TX is home to many sports teams, most notably the Rangers baseball team and the Cowboys football team. The Cowboys play in the AT&T stadium that was finished in 2009 and has been the site of many well known sporting events over the years, including the 2010 NBA All-Star Game, Super Bowl XLV in 2011, the 2013 NCAA Division I Men's Basketball South Regional Championships, and the 2014 NCAA Division I Men's Basketball Final Four. Arlington is the perfect place to take your sweetheart out see see a game and make some great memories of time shared together.
Arlington Unique Date Spots:
Some great places in Arlington to experience a unique date are the Dynorock indoor climbing center, Six Flags Over Texas, the planetarium, and a handful of antique stores, including:
Jeffrey's Antique Gallery, Fuffix Antique Mall, and Collected Treasures.