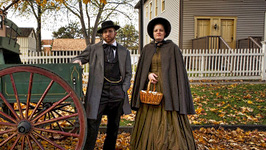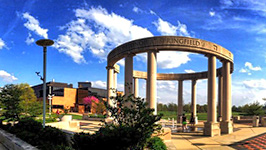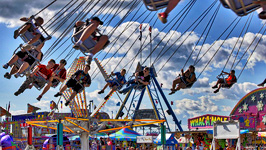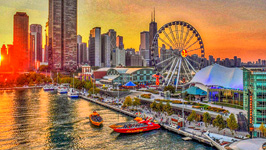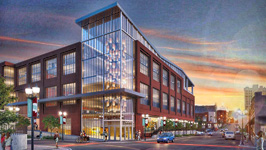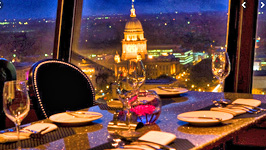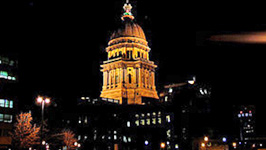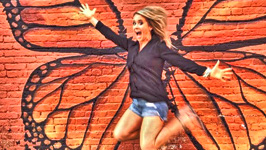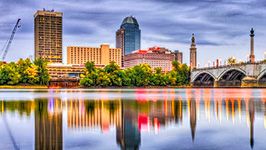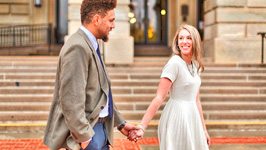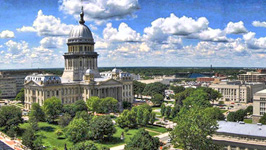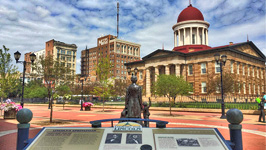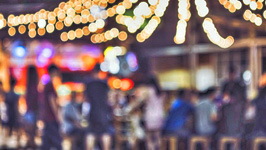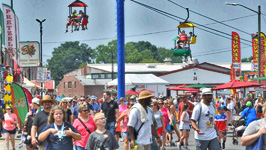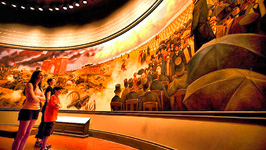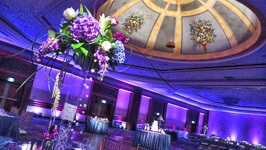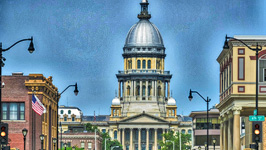 Springfield, IL is a great city for a historically romantic getaway. The city is full of history and great architecture and has a lot to offer a couple for their romantic getaway. Come and see the city and its delights for yourself.
Points Of Interest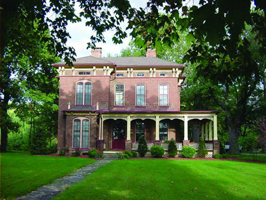 Stay at this rustic farmhouse bed and breakfast to add charm and romance to your getaway. Relax on one of the large porches on the farmhouse and enjoy a beautiful sunset with your sweetheart before retiring to your spacious room at this bed and breakfast. The rooms have a cozy and comforting feel and the house boasts fireplaces in the parlors that are perfect for warming up after adventuring about the city.
The Top 5 Springfield Restaurants
1. Maldaner's Restaurant
2. James' Home Kitchen
3. Chesapeake Seafood House
4. Nick & Nino's Penthouse Steakhouse
5. Mariah's Restaurant
State Capitols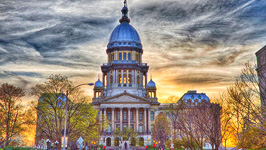 Springfield, IL is the state capital of Illinois. "Downtown, the interior of Illinois State Capitol's large dome is decorated with stained glass and statues of historical figures." The Capitol building is a site to see for any couple that loves history and architecture. The current building in use has been the sixth to serve as the capitol since Illinois was admitted to the United States in 1818. It is fashioned in the Italianate architectural style and is a beautiful building. The building was begun in 1868 and completed 20 years later.
For a real treat after visiting the current capitol building, take a stroll through the Old State Capitol building. The building is located on 6th & Adams Streets and is a reconstruction of Illinois' fifth statehouse, which was the first such building located in Springfield, IL. "Visitors to the Old State Capitol may take a 30-minute interpreter-conducted tour or view the rooms on their own. Also available are a 15-minute orientation video on the building's history."
Both capitol buildings are a sight to see and beautiful examples of their architectural style. For the history-loving pair, these are great places to visit on your romantic getaway.
Springfield Tours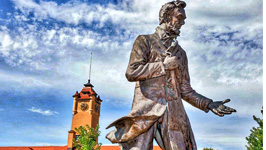 There are many tours to be had in Sprinfield, IL. The city has a lot of history as the state capital and as the home of former president Lincoln. One tour to be sure to take, if you and your love enjoy history, is the Tour of Lincoln's Springfield. To take this tour, you will have to plan on being self-guided with the help of the Lincoln Library and Museums' virtual tour map. The tour will take you to all the historic places in the city that have to do with the former president.
For the couple that would like to have more of a traditional tour of the city, there are walking tours and architectural tours of the area that are sure to make certain that you and your sweetheart find out something new about the city on your romantic getaway. For something on the spookier side of the city and for the paranormal enthusiasts, take the Lincoln's Ghost Walk tour. The tour is sure to give you a reason to hold hands and snuggle a little closer.
The Arts in Springfield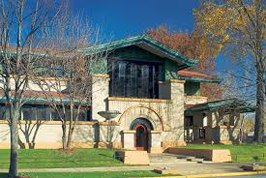 Springfield, IL is known for former President Lincoln, as such, there are many sites to see about the city relating to Lincoln. Three of these sites that a history-loving pair should definitely visit include the Lincoln Tomb State Historic Site, the Abraham Lincoln Presidential Library and Museum, and The Lincoln Home National Historic Site. The Museum is a great place for a stroll hand in hand with your sweetheart and the Lincoln Home is a great place to soak in history and take a stroll through a preserved neighborhood that Lincoln had lived in. After appreciating the history, take a leisurly walk through some of the parks of the city including the botanical gardens. Another hisotric site in the area that should be mentioned is the Dana Thomas House, which is a home in Prairie School style designed by architect Frank Lloyd Wright.
Beyond historic sites and buildings, Springfield, IL has some great theatrical venues that are a great place to spend some time on your romantic getaway. Some of these theatres that are sure to have romance inspiring productions include,
The Hoogland Center for the Arts, UIS Performing Arts Center, Legacy Theatre, Springfield Theatre Center, and Springfield Muni Opera. For an extra special time at the theatre, dress up, enjoy a fancy meal at one of Sprinfield's top restaurants and then go see the show. It is sure to be a memory making experience to last a lifetime.
Springfield Sports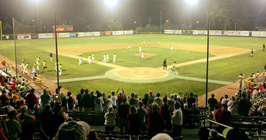 While Springfield, IL is not home to any major leauge teams, it is home to a few minor league teams and has a rich history of being home to baseball teams. If you are interested in catching a game while on your romantic getaway, be sure to check out the Springfield Sliders, if visiting in the summer for a baseball game or the Springfield Jr. Blues to enjoy a game of hockey. The city also has a roller derby team that would be a great sport for a unique date. For that, you and your love will have to root for the Capital City Hooligans. Be it baseball, hockey, or roller derby, you and your sweetheart are sure to have a good time while watching the competion. Enjoy your time together and perhaps spark a little competition of your own by rooting for opposite teams.
Unique Date Spots
A great spot for a unique date in Springfield, IL is the Knight's Action Park and Caribbean Water Park. The park features one of the city's only remaining drive in theatres. Enjoy a show from the comfort of your vehicle. If movies and amusement parks aren't what you prefer as a couple, some other great ways to have a unique date include visiting the antique shops in the area such as: Abe's Old Hat Antiques, Barrel Antique Mall, and Recycled Records, and taking home a treasure of your very own. Also great idea is to visit some of the local book shops and find a story to share with your love.