Let yourself and your love get swept away in a city known as the American Riviera. With weather known to be like the Mediterranean, you don't have to leave the country to feel like you have. The area has many parks to stroll and museums to visit as well as the ocean to see. With all its natural beauty, Santa Barbara, CA is a great city for a romantic getaway.
Points Of Interest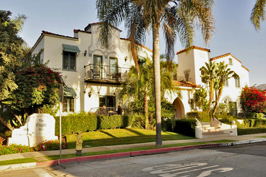 "Located in the popular West Beach neighborhood of Santa Barbara, the Eagle Inn is a comfortable boutique bed and breakfast hotel by the water." Soak in the atmosphere and enjoy your romantic retreat near the water. A stay at this inn during your romantic getaway in Santa Barbara, CA is sure to be unforgettable.
The Top 5 Santa Barbara Restaurants
1. Toma Restaurant & Bar
2. Opal Restaurant & Bar
3. The Lark Santa Barbara
4. Wine Cask Restaurant
5. Ca' Dario
El Presidio de Santa Bárbara State Historic Park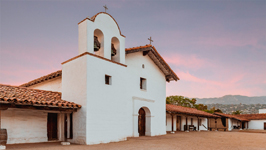 A great and romantic place to visit while in Santa Barbara is the El Presidio de Santa Bárbara State Historic Park. This park has many historic sites to see and is also home to the Presidio Heritage Gardens, a perfect place for a romantic stroll. "The Presidio's gardens are a living, growing window into life in early California." They are a great place to take your love and experience the history of the area together while enjoying some time outside. After visiting the gardens there, take a look at the Spanish fortress from 1782. Step back in history while in downtown Santa Barbara and take home memories sure to last of the beautifully preserved historic area.
Santa Barbara Tours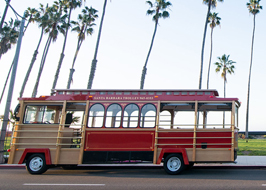 Santa Barbara is a coastal city that has many historic sights to see as well as many typical tourist attractions. With so much to see you can imagine that there are many ways to see it. I definitely recommend, however taking a whale watching tour while visiting the city with your love. If your tastes run more to land than sea, then there is ample opportunity in the area to see the sights by horseback and visit a few of the local wineries as well. Another fine and very romantic way to see the city is to take a trolley tour of the area.
The Arts in Santa Barbara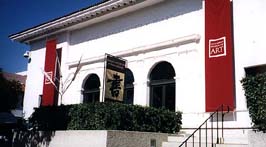 Santa Barbara is a tourist town that promotes itself as the American Riviera. As such there are a lot of things for a visitor to do and see in Santa Barbara. The City is home to many parks and also has a few museums of note, a botanical garden just outside the city as well as a zoo. A few of the noteable museums to visit when exploring the city are the Santa Barbara Museum of Art, the Museum of Contemporary Art Santa Barbara, and the Santa Barbara Historical Museum.
Beyond museums and gardens to visit, Santa Barabra is a great place for shopping for unique things, both old and new. We suggest that if you and your sweetheart enjoy browsing the local shops, you should be sure to check out the specialty shops and antique shops in the area. A few that we recommend include, Antique Alley, Architectural Antique-Salvage, Parker Clay, and Deep Blue Sea. While out shopping, don't underestimate the fun of taking your love to some of the used book stores in the area as well and browsing the selection. You never know what might await you just around the corner. Explore the stacks and take home a book to share. Some great book shops in the area include, Chaucer's Books and Lost Horizon Bookstore.
Santa Barbara Sports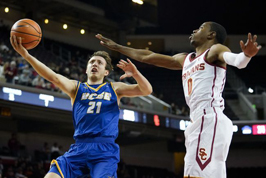 While Santa Barbara, CA is not home to any professional sports team, it is home to the UC Santa Barbara Gauchos. The Gauchos are the popular home team to root for and they have a large fan base. The college has many sports teams from soccer to basketball. Take your sweetheart out to see a game and cheer for the home team as well.
Unique Dates
There is so much to do about Santa Barabara, however there are some great things to do that will produce some unique memories while in the City. Some of these things include going for a horesback ride to a winery, taking some classes together, like surf lessons, glass blowing, or stand up paddle lessons, and strollng the unique gift shops of the area like Haggerty Ceramics or EvansPots. These activities are sure to make memories to enjoy with your sweetheart for years to come. No matter how special the experience, the best part is the time spent with your love.