Sun, Sand and beaches, not just in Florida. If you are looking for a sandy paradise to have a romantic getaway with your love, you don't have to go all the way to Florida. Give Virginia Beach a try. Beyond the beach, the city has a lot to offer like its historic charm. Fall in love in Virginia Beach, VA.
Points Of Interest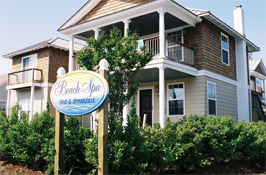 Relax and let them do the rest. Just a two block walk to the boardwalk and the beach, this bed and breakfast spa is a great way to start and end your romantic day with your sweetheart. Take advantage of the spa experience and paper yourself and your love before setting out on your Virginia Beach adventure.
The Top 5 Virginia Beach Restaurants
1. Terrapin Restaurant
2. One Fish Two Fish
3. Il Giardino Ristorante
4. Blue Seafood & Spirits
5. Mannino's Italian Bistro
Virginia Beach State Parks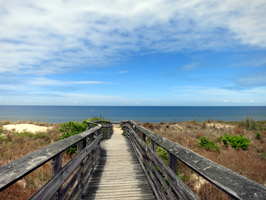 Virginia Beach is home to two very nice state parks. The parks are perfect for exploring all that Virginia Beach has to offer, from beaches to wildlife.
Experience the history of First Landing State Park and walk where pirates, Indians, and colonists have tread before. The park is the sight where the first English colonists landed in 1607. Beyond being the first landing site, the park even plays into the Legend of Blackbeard the pirate as a place where he hid.
For a couple wishing to visit a park that is a little more off the beaten path, False Cape State Park is the park for you. It is "one of the last remaining undeveloped areas along the Atlantic coast". "The park offers an opportunity to experience nature in a unique, primitive setting." "The park is accessible only by foot, bicycle, beach transport, tram or boat." The park is sure to be a great secluded romantic getaway.
Virginia Beach Tours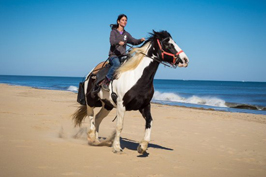 Virginia Beach, VA is home to many types of tours.Get outside and enjoy the sun and sand. Bring your love for a romantic horseback ride on the beach or book a private charter to watch for dolphins.
For a couple that is looking for an adventurous tour, see the aquarium while flying through the air on a zip line. The Adventure Park at Virginia Aquarium is sure to get your blood pumping and be a memorable experience to share with your love.
For the couple that perhaps isn't looking to fly through the air, a tasting tour might be more your speed. Enjoy the flavors of Virginia and let locals guide you to the best places for food, wine, beer and spirits in the area.
The Arts in Virginia Beach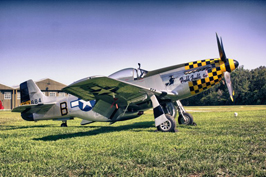 While in Virginia Beach, there is more to do than enjoy the sun and sand. The city is home to many museums such as the , the Virginia Beach Search and Rescue Museum, and the Virginia Museum of Contemporary Art. For the history-loving couple, there are even a few historical sites of note to visit (The Thoroughgood House, Lynnhaven House, Francis Land House). There are also many parks to visit and it is home to a nice aquarium as well. If museums and aquariums aren't your thing, Virginia Beach is also home to an amusement park which is sure to give you and your love some thrills. For the even more adventurous pair, try indoor skydiving or an Escape Room.
Viriginia Beach also has a healthy nightlife which offers a couple a great chance to see the city after the museums close. There are nice clubs to enjoy a pint while listening to comedy, live music or participating in kareoke. We recommend checking out some of these great hotspots and perhaps taking your love out for an evening of dancing and merriment. Some great spots include, Funny Bone Comedy Club, Wanna B's Karaoke Club & Restaurant, Omega Bar, and Calypso Bar & Grill.
Unique Dates
There are many things to do in Virginia beach, but there are a few things that I suggest that are sure to be unique date opportunities. Check out the amusement park together. Take a hike to the lighthouse. And last but not least, to beat the heat, visit the waterpark together. If, as a couple, you are looking for an equally adventurous experience, but a less active date, try visiting one of the many antique stores or specialty shops in the area and bring home a momento of your trip. Some of the shops that we recommend include: Red Door Antiques, Raymond's Antiques, The Creative Wedge: An Artisan Market, and Nectar.