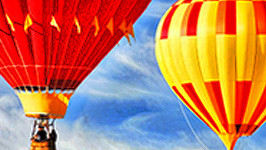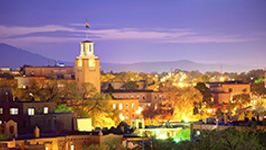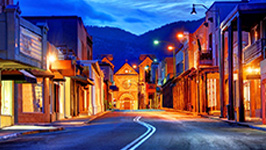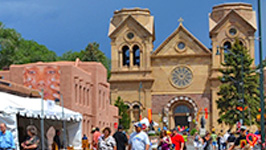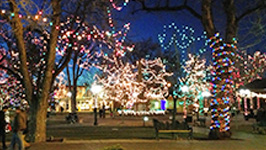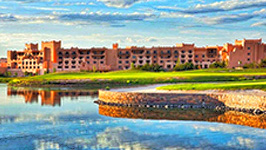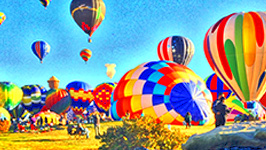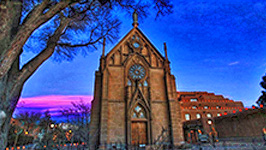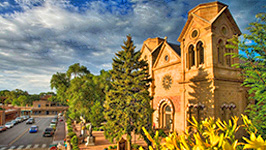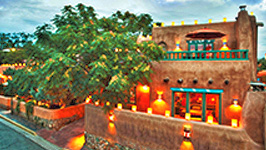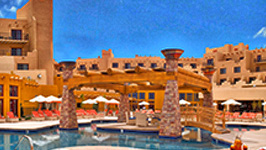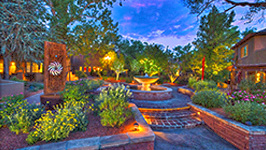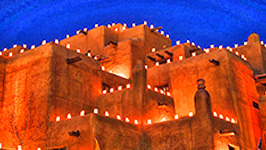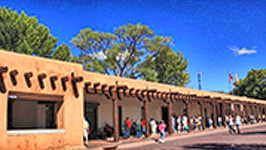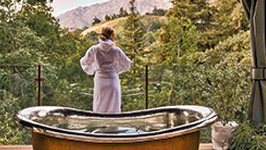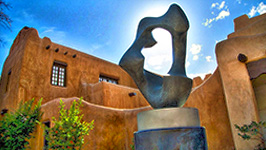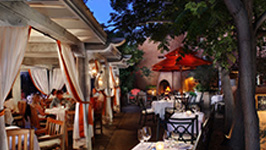 Picture yourself strolling hand in hand down the sun-drenched, curving streets, lined with charming adobe landmarks and you are sure to think of Santa Fe, New Mexico. The city is the capitol city of New Mexico and it is located in the Sangre de Cristo foothills, which are known for their natural beauty. The city is a creative arts hotbed and a great place for a romantic getaway. Let yourselves be swept away by the charm and history of the area.
Points Of Interest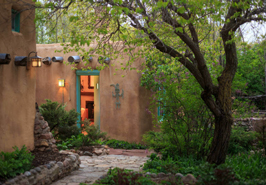 "Feel the Spirit of the Southwest at our Quintessential Rambling Adobe Villa". Stay at the Inn of the Turquoise Bear for your romantic getaway and you won't be disappointed. The Inn offers what you might find at a typical bed and breakfast, but it has a rustic charm that you won't forget. They offer romantic getaway packages and their rooms are beautifully decorated. It is the height of luxury with a cozy and comforting feel and is the perfect place to stay after a long day of soaking in the vibrant sights of the city.
The Top 5 Santa Fe Restaurants
1. Geronimo
2. Sazón
3. Paper Dosa
4. L'Olivier
5. TerraCotta Wine Bistro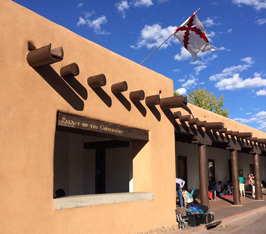 Santa Fe, NM is a city with a long and interesting history. To truely experience the city, we suggest visiting the Historic Distric. The district is home to many old and truely impressive buildings like the Palace of the Governors and Santa Fe Plaza, both are listed on the National Register of Historic Places. "The district includes numerous buildings in the Spanish-Pueblo, Territorial and 19th-century non-indigenous architectural styles." Since the district has many buildings in the old style, it makes it the perfect place to stroll down the sun-drenched streets with your love and be transported to times distant.
Santa Fe Tours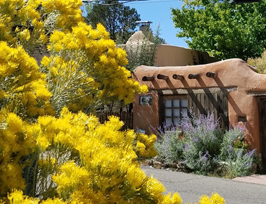 Being that Santa Fe is the oldest state capitol and is known as a center for the arts, there is a lot to see in this city. The best way to see it is by taking a tour. There are many tours offered in the city and we definitely recommend taking the tour of the Historic Distric that is offered at the Palace of the Governors. This tour is sure to give you a good feel of the history and beauty of the city. Beyond this tour there is a historic walks of Santa Fe tour that is also great for seeing many of the historic sites in the city.
To truely get a taste of the city, there are many food tours that are offered in the area and are a great way to spend some time with your sweetheart. We suggest going on the Taste of Canyon Road tour. After getting a taste of the food on Canyon Road, perhaps consider taking an art tour of the area as well.
For the more adventours pair for love birds, we suggest taking a scavenger hunt tour of the city. Sicovering something new and interesting is always a fun thing to do with your sweetheart.
The Arts in Santa Fe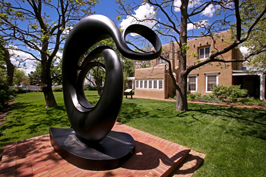 Santa Fe is known for its creative arts scene and there are many places to go and things to do that center around the creative process. There are many unique stores selling one of a kind art in the city, many museums, a lot of historic architecture, theatres, and more. Some of the museums that are places you should visit with your sweetheart include: New Mexico Museum of Art, Museum of Contemporary Native Arts, Georgia O'Keeffe Museum, New Mexico History Museum, and Site Santa Fe. These museums are all located near the downtown plaza and since they are all centrally located to one another, would make a great outing for the day during your trip. There are more museums to visit in the area known as Museum Hill in the city as well.
For more contemporary art, we suggest you visit Canyone Road. "Canyon Road, east of the Plaza, has the highest concentration of art galleries in the city, and is a major destination for international collectors, tourists and locals. The Canyon Road galleries showcase a wide array of contemporary, Southwestern, indigenous American, and experimental art." Once there you can visit a gallery and perhaps bring a little peice of Santa Fe home with you. After visiting the galleries there, we suggest you try some of the antique stores in the area like, Barbara Simpson Antiques, Rio Bravo Trading Co, or Santa Fe Antiques, to go treasure hunting with your sweetheart.
After time spent appreciating the fine art scene in Santa Fe, spend a night at the theatre. Santa Fe has both an opera and a Ballet that perform at some of the local theatres. Two of those theatres that are great to see a show at include Lensic Performing Arts Center and St. Francis Auditorium.
Once the shows have dazzled you and the museums and shops have colored your senses, check out the historic sites in town. There are many to see, but we recommend checking out Cathedral Basilica of St. Francis of Assisi, Loretto Chapel Museum and Wedding Chapel, Palace of the Governors Museum, Santa Fe Plaza, El Zaguan, The Roque Tudesqui House, Adolph Bandelier House, and Boyle House. For a historic and spooky treat, sure to give plenty of reason to snuggle your love, we suggest checking out The Oldest House and the Inn & Spa At Loretto. Both of these historic houses have a reputation for being haunted. All of these sites have a lot to offer the couple that loves history, architecture, or are paranormal enthusiasts. Get out and experience all Santa Fe has to offer!
Santa Fe Sports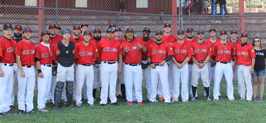 Santa Fe, NM doesn't have much to offer for the couple that would like to go and see a game while they are in the city, however they do have one professional baseball team that calls the city home, The Santa Fe Fuego. The team began playing ball in the city in 2012 and they have a full schedule still. Be sure to check them out when you are in town and enjoy seeing the action with your sweetheart.
Beyond baseball, there is a rodeo that is hosted in Santa Fe each year in June. Come out and see first hand the bucking broncos and cowboy style.
Unique Date Spots
Stanta Fe, NM is a city that is full of art. This makes the perfect city to have some unique date opportunities from taking an art class with your sweetheart to shopping in some very unique stores that sell one of a kind peices of art. If your sweetheart loves jewelry, be sure to pick up a unique peice and surprise them. If you and your sweetheart love art, then this city is the perfect place to buy something to adorn your wall, add beauty to your house, and bring back memories of your trip for years to come.