Indianapolis might best be known for the motor speedway and football, but did you know about its softer side? The city has a beautiful three mile walk down the canal and many monuments and museums to see. Come see the softer side of Indinanapolis, IN and fall in love.
Points Of Interest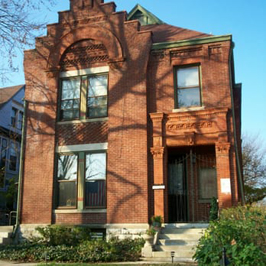 Stay at a bed and breakfast in Indianapolis' historic Old Northside neighborhood. The neighborhood has the best examples of high-style Victorian-era architecture in the City. It is a great neighborhood to stay in and appreciate Indianapolis' rich architectural history. The Old Northside Inn has historic charm and a welcoming feel. The staff are friendly and dedicated to making your stay the best it can be. A romantic stay at a historic inn is just the right way to kick off your romantic getaway to Indianapolis, IN.
The Top 5 Indianapolis Restaurants
1. The Connoisseur Room
2. McCormick & Schmicks Seafood & Steaks
3. St Elmo Steakhouse
4. Mama Carolla's
5. Izzo's Garden of Italy
Indianapolis Canal Walk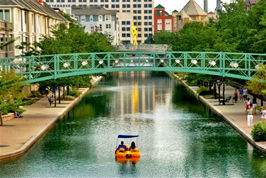 One of the more romantic aspects of Indianapolis is its downtown waterfront. You can rent a paddle boat, hire a gondola or just stroll hand in hand down the Canal Walk. It is a very popular space in Indianapolis and definitely shows the city's softer side. There are many things to see and do along the three mile canal walk, check them out.
Indianapolis Tours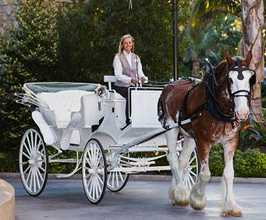 From Gondola tours down the canal to horse-drawn carriage tours, Indianapolis has a lot of great and romantic ways to experience the city. If you and your love are more about experiencing the flavor of the city, however,there are many brewery tours and food tours of the city. I recommend taking one of the peddle beer tours for a special treat.
The Arts in Indianapolis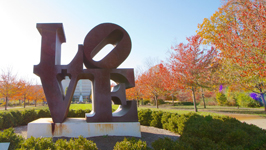 If you are visiting Indianapolis for the arts and culture, then you won't be disappointed. Indianapolis has many museums to visit, monuments to see, and theater productions to experience. A few of the museums of note to visit while in Indianapolis are the Indianapolis Museum of Art, the Indiana State Museum and the Artsgarden. A few house museums of note in the area that are perfect for a romantic stroll through history include: Benjamin Harrison Presidential Site, the Eiteljorg Museum and James Whitcomb Riley Museum Home. The soldiers and sailors monument is one of the world's outstanding monuments and a lovely work of art, sure to impress. If you and your love are looking for a night out on the town rather than a stroll through a museum or park, then the Indiana Repertory Theatre has what you are looking for. See a theatrical performance together and have a date night to remember. Another great theatre to visit in the city is the District Theatre.
Indianapolis Sports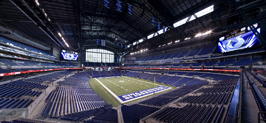 Indianapolis, IN is home to the Indianapolis Colts football team, the Indianapolis Indians baseball team, the Indianapolis Pacers basketball team and hosts the Indianapolis 500 Indy car race each year. With so much going on, you won't be hard pressed to find the perfect race or game to take your sweetheart to on date night.
Unique Dates:
Some great things to do for a unique date in Indianapolis include participating in an Escape room adventure with your sweetheart, taking a cooking class together, or going swing dancing at Fountain Square Theatre Building.