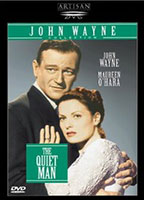 Directed by: John Ford.
The cast includes: Maureen O'Hara, John Wayne, Ward Bond, Barry Fitzgerald, Victor McLaglen, Francis Ford, Mildred Natwick, and Arthur Shields.
Tagline: Action…Excitement…Romance…Fill the Screen!
---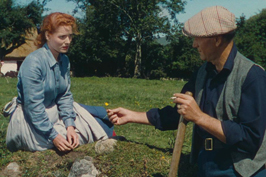 When Sean Thornton returns home to claim his homestead he is surprised to find himself smitten with local beauty Mary Kate Danaher. The sister of odious Will Danaher, Mary Kate's involvement with the 'man with a past' Sean Thornton threatens to provoke serious hostilities between the men as well as uncover Thornton's secret that he has tried so desperately to bury.