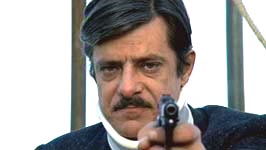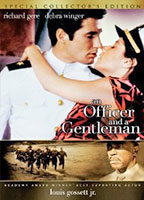 Directed by: Taylor Hackford.
Written by: Douglas Day Stewart.
The cast includes: Richard Gere, Debra Winger, David Keith, Robert Loggia, Lisa Blount, Lisa Eilbacher, Tony Plana, Harold Sylvester, David Caruso, and Louis Gossett Jr.
Tagline: Life gave him nothing, except the courage to win…and a woman to love.
---
Zack Mayo (Richard Gere), a loner with a user mentality he learned from his father, joins the Aviation Officer Candidate School, where he is tranformed into a team player who cares about others because of a tough drill instructor (Louis Gossett), his friends and a special girlfriend, Paula Pokrifki (Debra Winger), who was a local girl, perhaps looking for a way out of her dead-end future.